Today, digital and technology transformations are two of the most popular buzzwords. However, beyond the industry jargon, the need for next-generation technology has increased as it pushes industries, businesses, and boundaries. The chemical industry is known to be one of the most conservative and slow industries. Therefore, there is a real need to innovate and produce results faster now than ever. The digitization process has the potential to become a strong competitive differentiator that the chemical industry cannot ignore. Companies in the chemical industry follow a methodical approach to business. This is the real reason behind companies facing challenges when it comes to implementing a digitization process to bring about efficiency in their business model. Today, chemical companies are taking digital initiatives to improve their performance and growth rate, but does this mean that they are able to take advantage of digitization and its opportunities? The answer is No! Companies in the chemical industry should analyze the advantages of digitization to understand its impact on their business processes.
We at SpendEdge, with the help of our industr

y experts, have listed out a few advantages of digitization that companies in the chemical industry must look into to realize the difference they can bring about.
Advantages of Digitization
Profitable operations
The digitization process can help manufacturers to upscale their operations and gain end-to-end financial visibility through digitally enabled chemical plants. This can further help in the optimization of the production network, better waste management, and a better workforce safety.

Better supply chain management
The chemical industry has been facing the problem of supply chain management since some time now. However, the digitization process can help chemical companies to enjoy unimaginable transparency. It offers easy access to the sources of chemicals and other intermediaries. It also helps suppliers to reach customers in the new market and geographic regions.
New productivity levels
Every digitization process offers great opportunities to boost productivity and efficiency throughout the val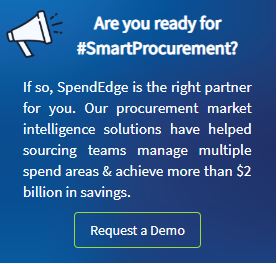 ue chain in the chemical industry. Today, operational excellence has become a very important objective for companies in the chemical industry. Therefore, it can help achieve operational excellence.
Innovation
The digitization process helps in rapid innovations, which, in turn, help chemical companies to boost their R&D productivity and design new offerings and solutions. It offers a bundle of opportunities for expansion, innovation, and growth. The inherent cyclical nature and commoditized existence are the two major reasons behind the delay in adopting digital solutions. Therefore, chemical companies are required to adopt operating models that can synchronize their digital solutions and business plans. They are also required to concentrate on streamlining processes. It is important for them to position their value chain in the new ecosystem to attain higher levels of transparency and efficiency.
---
To know more about the advantages of digitization in the chemical industry