What is demand forecasting?
Demand forecasting refers to the use of forecasting techniques to predict the consumer demand for a particular period based on the historical sales data. Using demand various demand forecasting methods, companies can estimate the amount of goods and services that its customers will purchase in the foreseeable future. Vital business assumptions including profit margins, turnover, capital expenditure, cash flow, risk assessment, mitigation plans, and capacity planning, are dependent on demand forecasting.

Top demand forecasting methods
Market experiment method
This is one of the commonly used demand forecasting techniques wherein the demand is forecasted by conducting market studies and experiments on consumer behavior under actual but controlled, market conditions. The experiments are done by changing certain determinants of demand and other factors are kept constant. However, this method is very expensive and time-consuming.

Statistical methods
Statistical methods are one of most reliable, scientific, and bias-free demand forecasting methods. The major forecasting techniques used under this method are- trend projection method and regression analysis. In trend projection method the organization has sufficient amount of accumulated past data of the sales. This date is arranged chronologically to obtain a time series. Here, the time series depicts the past trend on the basis of which the future market trend can be predicted. Whereas, regression analysis establishes a relatio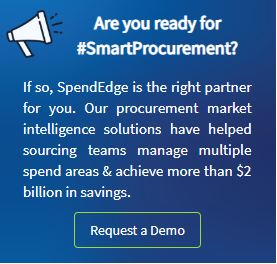 nship between the dependent variable and the independent variables. The quantity demanded is the dependent variable and income, the price of goods, price of related goods, and the price of substitute goods are independent variables.          
Barometric method
This method is largely based on the past demands for a particular product and aims at projecting the past into the future. The future trends of the business are predicted using the economic indicators. The demand for the product is forecast based on future trends.
Collective opinion method
Collective opinion method is one of the popular demand forecasting techniques where the salesperson of a firm predicts the estimated future sales in their region. The individual estimates are aggregated to calculate the total estimated future sales. These estimates are reviewed in the light of factors like future changes in the selling price, product designs, changes in competition, advertisement campaigns, the purchasing power of the consumers, employment opportunities, population, etc. The underlying principle of such demand forecasting techniques is that the salesmen are closest to the consumers and they are more likely to understand the changes in their needs and demands. They can also easily identify the reasons behind the change in their taste. However, this is one of the most unreliable demand forecasting methods as they are mostly based on intuitions and not entirely on statistical data.
---
Know more about SpendEdge's demand forecasting solutions for business