A risk assessment process plays a very important role i

n protecting your business and your employees, as well as complying with the law. The risk assessment process helps you focus on the risks that have the potential to cause real harm. There are many instances in which straightforward measures can help control risks such as ensuring the cleaning of spillages so that people do not slip or drawers of the cupboards are kept closed to ensure people do not trip. Risk assessment tools can help ensure the proper assessment of risks at a workplace by adopting cheap and effective measures to ensure your workforce, which is your asset, is protected. We at SpendEdge, with the help of our experts, have devised five important steps to risk assessment that you must follow.

Risk Assessment Steps for Your Workplace

Hazard identification
If you are executing the risk assessment process yourself, you must walk around your workplace and look for factors that could reasonably be expected to cause harm. Focus on the significant hazards which could result in serious harm or affect several people in the organization.
Hazard characterization
You need to be very clear of each hazard and who it might harm. This will help you to identify the best risk management strategies. You need to identify groups of people (eg 'people working in the storeroom' or 'passers-by') for suggestions.
Risk evaluation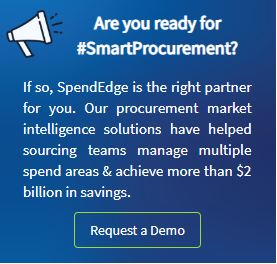 Once you have identified the hazards, you need to decide what and how to deal with them. Adapting reasonable practices with the help of risk assessment tools and comparing it with industry standard services is the next thing you must do. For this, it is necessary to think about what controls you have in place and how it is organized. Following this, take a call on whether to adopt them or check if you are meeting all the requirements.
Continue reading to gain more insights into steps for risk assessment