Category Management: Why is it the 'need of the hour'?
Category managers who manage clusters of goods within a specific environment wo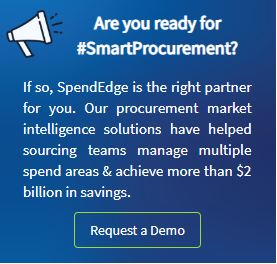 uld be quite familiar with the notion of 'Category Management'. However, category management is equally important to those looking at saving significant sums in procurement. The concept of category management typically deals with simplifying demand to take better control of the market.
The main aim of retailers is to ensure their products perform well not only against the competing products but also against the other products on the shelf. However, given the amount of competition within each product category, this is indeed a major challenge for leading players across industries. Suppliers face challenges from other suppliers as well as from other product categories which impede their efforts to drive sales. Owing to such factors and the continued diversification of the promotional landscape it has never been more important to deploy a comprehensive approach to the development of a category management strategy.
About the Client
The client- is a chemical firm. With their manufacturing base situated in the US, the client is well-known for manufacturing inorganic base chemicals that are utilized by various end-use industries such as the energy sector, food, and pharma.
---
Continue reading to gain in-depth insights into the benefits of developing a category management strategy or request a free proposal.

Client's Challenge
With the gradual deregulation and the increasing demand for base chemicals, leading market players have initiated aggressive market expansion plans which have, in turn, resulted in demand-supply mismatches in corresponding sub-markets. Owing to similar factors supplier retention had become a major concern for the client leading to unstable procurement processes and declining growth.
The base chemicals firm engaged SpendEdge to suggest the best category management process that could address this challenge.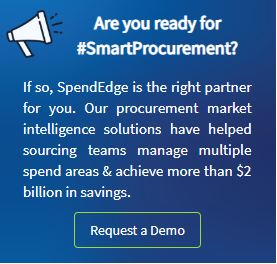 Engagement Overview
The client- a global supplier of inorganic base chemicals was looking at developing an effective category management strategy to gain a competitive advantage in the global marketplace. SpendEdge's expertise in addressing a wide range of challenges related to category management, procure-to-pay, strategic sourcing, and procurement compliance helped the base chemical manufacturer to overcome most of their challenges related to category management.
---
Key Findings
The solutions and recommendations offered by our experts suggested that the adoption of a strategic sourcing approach, enhancements in procurement strategies, and a reduction of the source-to-pay cycle times could possibly bring an additional 5% savings in procurement. Also, realizing their limitations enabled the base chemicals manufacturer to work at maintaining the supply-demand ratio both internally and with the external supplier base.
SpendEdge's category management experts also identified a few factors that had to be taken into consideration both prior to and during the initial implementation phase. These factors included – the use of appropriate technologies to manage the categories, involving cross-functional procurement teams, linking category management to strategic sourcing, and ensuring the supplier base can meet the demand.
---
The solutions and recommendations also empowered the base chemicals manufacturer to:
Develop a robust category management process
Increase focus on strategic sourcing
Enhance supplier relationships
---
Would you like to learn more? Get in touch with our experts to understand why it is essential to develop an effective category management strategy.

---