7 Step Category Management Process
Best in class organizations are increasingly turning toward category management as a lever to drive strategic growth. It is crucial for companies looking to save significant amounts in procurement by impl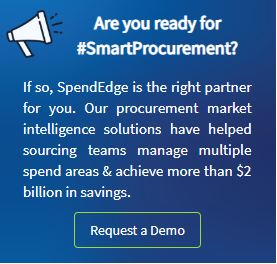 ementing an efficient category management strategy. Though the adopted process may vary from industry to industry it involves a few basic steps, seven of which are listed below:
Opportunity Identification

Opportunity Development

Strategy Finalization

Supplier Screening

Conduct Auctions

Negotiate Proposals

Implement and manage suppliers
Category Management Principles
If category management occupies a top spot on your priority list, then implementing the core category management principles will help you to place category management at the heart of your organizations' overall growth strategy. Whether you practice category management or not you might be missing the boat if you do not track the following basic principles that govern business growth across industries:
Strong supply market intelligence

Cross-functional approach

Stakeholder engagement

Change management

Facts and market data
---
About the Client
The client – a well-known player in the medical biotechnology market in Germany. With the help of a team of internationally renowned scientists and world-class infrastructure, the client has firmly established itself as a market leader in the medical biotechnology market space.
---
Continue reading to gain in-depth insights into the scope of this engagement or request a free proposal.

Client's Challenge
The medical biotechnology company wanted to implement a category-based approach to unlock the massive sales potential across Germany. To save significant amounts in procurement they were looking at sharpening their category management strategy and reducing their overall supply cost through a well-establ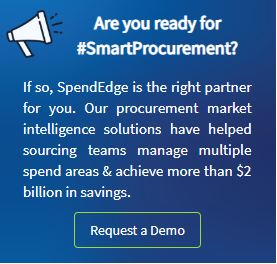 ished category process.
Engagement Overview
A well-structured approach helped the medical biotechnology company to save over 20% of their procurement costs. The process involved careful screening of the supply market, expanding the scope of RFP's, and the adoption of a cross-functional approach. SpendEdge's vast industry expertise enabled the medical biotechnology firm to develop expert capabilities to develop a cross-functional model that focuses on relationship management.
Benefits Offered
The category management process helped the category managers of the medical biotechnology company to conduct an in-depth analysis of the supply market to leverage their business decision on behalf of the entire organization. The structured approach not only aided them to generate higher savings but also enabled them to raise the bar by driving innovation, improving supplier performance, and mitigating supply chain risks.
---
Would you like to learn more about our procurement solutions? Get in touch with our procurement experts today!

---