Cost Benefit Analysis Steps
While making crucial procurement decisions, it is imperative that procurement officials understand the cost structure and the associated benefits. But accomplishing this in a world with everchanging economics and myriad variables is quite challenging. However, the intelligent use of a cost benefit analysis template can help organizations to minimize procurement risks and maximize the associated benefits. This means a cost benefit analysis template offers an added advantage by providing the best approach to achieve your procurement goals while saving on investments.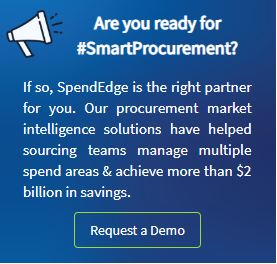 Here are a few basic cost benefit analysis steps:
Step 1: Devise the appropriate framework
Step 2: Identify and categorize costs and their associated benefits
Step 3: Project costs and benefits over the life of the program
Step 4: Monetize costs
Step 5: Compare aggregate cost and their benefits
About the Client
The client is one of the world's leading car manufacturers. They are well-known for their new R&D initiatives that are transforming the US automotive market empowering players to better respond to the new opportunities of the 21st century.
---
Client's Challenge
Rapid urbanization has leveraged the need for more fuel efficient and durable vehicles than ever before. To meet such competing business objectives leading American car manufacturers are redesigning their manufacturing processes and are using alternate materials to enhance the overall production efficiency. However, car manufacturers face major challenges in ensuring the materials used are strong enough to compensate for a change, whilst meeting the required safety parameters.

Due to such reasons leading American car manufacturers are constantly pressurized to reduce their TCO and keep their car manufacturing volumes as competitive as possible. Our client was one among the American car manufacturers who felt the need to improve their production process and enhance overall efficiency.
Engagement Overview
The client- one of the leading American car manufacturers was looking at assessing their procurement spend by developing a cost benefit analysis template. With the help of a cost benefit analysis template, they wanted to reduce the overall TCO and balance the cost of their components. To succeed in doing so they collaborated with SpendEdge to leverage its expertise in assessing the importance of cost benefit analysis in procurement.
---
Key Findings
The solutions offered by our cost benefit analysis experts helped the car manufacturer to study and analyze the cost benefits that can be realized by replacing the current production materials with suitable alternatives.  The implementation of the cost benefit analysis template proved to be a major game-changer which not only helped the client to improve the production time but brought about major changes in their TCO in terms of uptime ranges between 40% – 50%.
---
Would you like to learn more? Get in touch with our experts to understand the importance of cost benefit analysis.

---