What Awaits the Construction Industry in 2019?
After a robust 2018, companies in the construction industry are anticipating an even stronger 2019. The global construction industry is anticipated to grow to $24334.9 billion in 2021. This can be attributed to the expanding economy in emerging countries, increasing population, and government investments in large-scale infrastructure projects such as railways and highways.
As the construction industry prepares itself to overcome the challenges brought on by the recession, it faces a host of challenges and opportunities. The trends remodelling the industry, most likely for the long term, are technological innovations, abundant and affordable domestic energy resources, and the integration of design with construction. Such trends open new doors for market participants and eventually influence the construction services' business models. Organizations that approach these challenges head-on and re-imagine their business processes will be poised for significant growth. And businesses who fail to take the hurdles seriously will face an uphill battle for sustainability.
Why Businesses Need Financial Risk Assessment?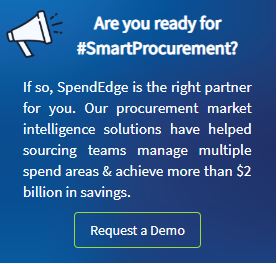 Financial risk assessment is a strategy that measures the potential outcomes of a risk. The assessment helps you make smart business decisions and avoid financial issues. It's all about mitigating the risk of losing capital. By employing a financial risk assessment template, businesses can optimize the amount of risk it handles with its financial interests. 
Financial risk assessment is all about identifying, measuring, monitoring and mitigating risks to your financial status, strategy and stability.
Identifying – Distinguishing what events or factors can cause you to lose money
Measuring – Estimating how much money do you stand to lose if any risk happens in future
Monitoring – Monitoring the events changing over time
Mitigating – Mitigating what can you do to avoid losing capital in the case a risk occurs
Why SpendEdge? 
For over a decade, SpendEdge has been effective in providing sourcing and procurement strategies to 500+ companies across the globe. We offer in-depth insights that help our clients devise powerful procurement strategies.
---
Learn how SpendEdge's approach to risk assessment delivers customized, actionable solutions with bottom-line impact.

About the Client 
One of the world's leading construction firms, with 50,000+ employees working on projects around the world. The company specializes in building large-scale public areas, which include hospitals, hotels, offices, sporting areas, and industrial parks.
Predicaments Faced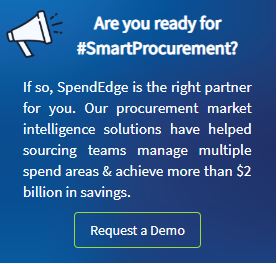 The unexpected financial risks resulted in the collapse of the revenue stream for the construction industry company. As a result, the company approached SpendEdge to leverage its expertise in developing a customized financial risk assessment template which would help them eliminate economic risks. By employing a financial risk assessment template, the company wanted to forecast potential problem areas and predict opportunities to act quickly and stay ahead of the financial market trend.
Moreover, the construction industry client wanted to determine the periods in the company's yearly business when the revenues were low and desired to develop cost-cutting strategies to mitigate the damage caused by revenue losses.
Solutions Delivered 
Recognizing the financial risks helped the construction industry firm to develop strategies for mitigating those risks. SpendEdge's risk assessment template helped the client determine periods in the company's yearly business cycle when revenues were low. This helped them increase marketing and promotional campaigns during those periods of the year, which subsequently resulted in revenue growth. Moreover, having a risk assessment strategy with funds aside for emergency repairs, helped the company get through the sudden equipment failures and kept the business running smoothly.
Struggling to grow your business? Don't worry, request for a 7-days FREE trial and see how we can help you boost profits.