HR Outsourcing Trends
The growing need for improvements in operational efficiency and regulatory compliance has prompted leading business organizations to turn to HR outsourcing services providers to help them to effectively manage critical business operations. While businesses often turn to companies offering outsourcing services to help them manage business risks and services efficiently there are several HR functions and process that have grown in demand over the past few years. Though several HR outsourcing trends exist, we discuss two of the most intriguing HR outsourcing trends that is crucial for every HR outsourcing company.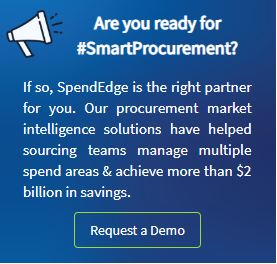 Online payroll

: Technology has paved way for businesses to enhance their ability to store critical business data. Outsourcing online payroll services to an HR outsourcing company is one way by which businesses are benefitting from the advanced online capabilities to enhance business efficiency and returns.
Workplace wellness programs

: Businesses today are more focused on offering health-related benefits to their employees, especially through workplace wellness programs, medical insurance, and other wellness-related Leading industry players are gravitating toward adding wellness programs due to the positive impact on its employees.
HR outsourcing company: What does it deal with?
An HR outsourcing company revolves around the HR processes of a company, i.e., it deals with everything that is related to the people in a company. The dependence on HR outsourcing companies had increased manifold over the past decade and is poised to do so in the coming years. This mainly because outsourcing their HR processes to an HR outsourcing company enables businesses to offload a major part of their work which is not a part of their core business functions. While a few organizations tend to entrust their HR needs to a single HR outsourcing company, the remaining may prefer outsourcing it to a range of service providers.
---
About the Client
The client is a world-renown HR outsourcing company in India. The client's proven ability in managing online payroll, coordinating employee training programs, talent management, and employee benefits has helped them secure a leading position in the market.
---
Continue reading to gain in-depth insights into spend management best practices or request a free proposal.

Client's Challenge
Owing to the failure of their home-grown spend management capabilities, the client an HR outsourcing services provider approached SpendEdge to leverage its expertise in developing a spend management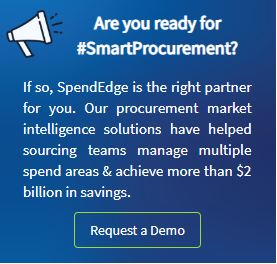 process that helps them achieve their goals. They wanted to incorporate the spend management best practices to achieve higher spend compliance.
Engagement Overview
To help HR outsourcing company, the procurement experts at SpendEdge outlined a spend management process by the implementing the best practices in spend management. The onus of this engagement typically revolved around the ability of the firm to successfully implement the recommended solutions.
Key Findings
While companies generally turn to spend analysis-based solutions to reduce indirect spend, they quickly realize that the success of the spend management process ultimately depends on the spend management best practices adopted by them. The offered solutions and recommendations were derived based on the spend management practices relevant to the client' industry. This empowered them to achieve and maintain a competitive cost structure to thrive in a hyper-competitive environment.
---
Would you like to learn more? Get in touch with our experts to gain in-depth insights into how a better and smart spend management solution can benefit your organization.

---