Category Management Process
Today, organizations are increasingly turning toward category management as a lever to drive strategic growth.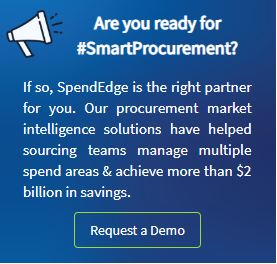 Also, it is crucial for companies looking to save significant amounts in procurement by implementing an efficient process. Here are seven steps of a robust category management process:
Prospect Identification

Prospect Development

Strategy Decision

Supplier Screening

Auctions

Proposal Negotiation

Suppliers Management
---
Category Management Principles
Implementing the category management principles will help companies place their management strategies at the heart of their overall growth strategy. Let's take a look at a few basic principles that govern business growth across industries.
Facts and market data

Strong supply market intelligence

Strong supply market intelligence

Cross-functional approach

Change management
---
Luxury Cars Market Overview
A rise in tangible luxury offerings in the automotive industry, increasing disposable income of the consumers, and shifting consumer preference from sedan to hatchback is propelling the demand for luxury cars. The luxury cars market is also experiencing additional prospects across a wider range of geographies, reaching both developing and emerging markets.
SpendEdge's procurement market intelligence solutions assist industries in methodically monitoring the supply market settings and understand category management process and principles.