Real Estate Industry Analysis
Real estate companies continue to draw capital, demonstrating its stability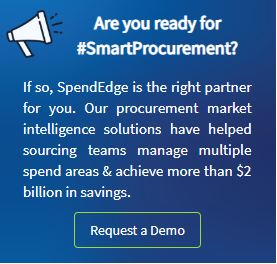 and appeal over other asset classes in an uncertain investment world. The real estate industry is a huge business, generating billions of dollars in revenue annually. As real estate companies continue to mature, we are witnessing the ongoing transformation of an industry that deals with a tight labor force, implementation of new technologies, and the adoption of practices to attract new capital to the asset class. The profitability of individual companies depends on property values and demand, which are both influenced by general economic conditions.
Portfolio Analysis: Why is it Essential?
Portfolio analysis accurately describes a company's strengths and helps them to identify the most attractive business opportunities. The purpose of the portfolio analysis is to optimally allocate resources for the best total return, with a focus on corporate strategies.
Steps in Portfolio Analysis
Analyze current business portfolio.

Developing growth strategies for adding new products or services.

Take decisions regarding product retention and investment plans.
Why SpendEdge? 
SpendEdge is a global strategic partner for leading fortune 500 firms and other leading companies across industries. We give businesses the precise combination of resources, tools, and methods to support while redefining sourcing and procurement capabilities.
---
About the Client 
The client is one of the fastest growing real estate company in the US and it boasts a network of over 100000 agents. They employ a franchise system and operate in several countries across the globe.
---
Continue reading to gain in-depth insights into the benefits of portfolio analysis or request a free proposal.

Client's Challenges 
Constant learning about the nuances of real estate and remaining up to date on current marketing trends are good options for real estate companies. The client wanted to evaluate each of the organisations' services individually and identify the cash flow requirements of different business activities. Furthermore, they needed to identify strengths and weaknesses in the portfolio and manage a balanced portfolio.
Solutions Delivered 
The solutions offered empowered the real estate industry to:
Improve speed, flexibility, and planning for growth or contraction.

Better financial transparency, analysis, and decision making.

Optimal capital planning and deployment.

Strategic analysis of locations.
Would you like to learn more? Get in touch with our experts to understand why it is essential to develop an effective portfolio analysis for a real estate firm.