Pharmaceutical Industry Trends
With another turbulent year behind us, we look ahead to the pharmaceutical industry trends that we believe will shape the industry in 2019. The pharmaceutical industry is undoubtedly one of the world's most flourishing and ever-growing markets. Rising population, their increasing need for health care, and favorable pharmaceutical industry trends are some of the factors that have been supporting the industry's growth.
However, firms in the industry face certain challenges owing to the advent of new generic medicines, therapy forms, soaring demand, changing regulations, and advancing digitization. Moreover, the rising uncertainty over the ever-escalating prices of pharmaceutical products is compelling organizations to enhance their innovation capabilities and further investments in R&D.
Importance of Pharmaceutical Industry Price Fluctuation Analysis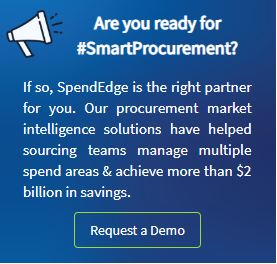 The volatility in prices is difficult to manage as a business. The cost of goods can fluctuate immensely, which can be disastrous for those predicting profits. Businesses must constantly evaluate price fluctuations to maximize profit levels while keeping development strategies in check.
Pharmaceutical industry analysis shows that players are poised to witness tough times owing to digitization, which is constantly changing the market landscape along with the pharmaceutical industry trends. This has boosted the need for adequate techniques to analyze pricing structures, as pricing is the key to improve profitability. The use of price fluctuation analytics, which is intended for boosting business outcomes, is at the core of modern pricing strategies. However, several companies are not able to unlock its real potential and rely on traditional methods of critical decision making which subsequently increases their business risks.
About the Client 
A world leader in the pharmaceutical industry headquartered in the US. The company is a pioneer in developing and producing drugs and vaccines for a broad range of medical disciplines.
---
Wondering how our price fluctuation analysis can help you maximize your business revenues? Start Your 7 days FREE trial.