Luxury Car Manufacturers Market Overview
The past five years have been good for the luxury car manufacturers industry. Following a cyclical downturn and a series of failures and harsh restructurings in the wake of the 2010-16 financial crisis, US car manufacturers' sales have been strong, especially for luxury car manufacturers. Globally, US car manufacturers have grown more attractive than ever, with all kinds of exciting new technologies, impressive powertrain systems, mobile connectivity, advanced driver-assistance systems, and maintenance monitoring features.
In the meantime, the US car manufacturers industry will have to navigate through a number of rigorous challenges and figure out how to take advantage of a few surprising opportunities. While the market demand for luxury cars brands are expanding, the growing consumer preference for top variants of budget car brands is sure to challenge the industry.
Why Incorporate Price Forecasting Solutions?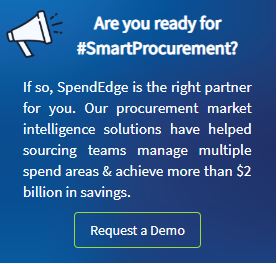 Price forecasting deals with the acquisition and analysis of the demand and supply information in real-time. It offers broad insights into pricing trends and also proposes a detailed prediction of the short and long-term prices of various commodities.
With the high volatility in prices of commodities over the past decade, the importance of accurate price forecasting for decision makers has become even more crucial. An accurate price forecasting strategy will empower you to control your costs and predict future earnings. This will allow you to establish control points within your operations to track financial performance.
About the Client 
The client is a renowned luxury cars manufacturer based out of the United States. The firm employs over 2800 individuals.
---
Wondering on how to choose the right price forecasting technique for your business? Our experts love to answer questions. Request a FREE proposal today!