Risk Management Process: Explained
In business terms, a supply chain risk management process is defined as the method adopted to identify, monitor and manage potential risks in order to minimalize the negative impact they may have on an

organizations' value chain. Potential supply chain risks include- security breaches, system failures, natural disasters, and cyber attacks. Moreover, an effective risk management process acts as an instrumental method for identifying and tackling risks while offering guidelines to prevent its future occurrence.
About the Client
The client is a Fortune 500 organic food store situated in the U.S.
Client's Challenge
When an organization expands its operating base from a local/regional presence to a global one, the supply chain operations and the risk management strategies need to be redesigned to ensure they align with the new requirements. This is exactly what affected our client- the organic food store in the U.S. To effectively address the rise in complexities associated with their supply chain functions the client required a more robust risk management framework.
The expansion of their global footprint also affected the organic food store's logistics and supply chain management system leading to high costs and increased lead times. This was furt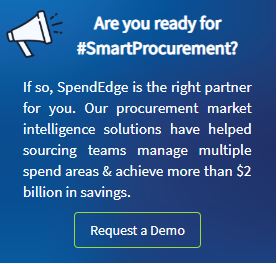 her leveraged by the diverse customer needs and the use of different distribution channels, which required different supply networks.
Engagement Overview
The organic food store wanted to adopt a more advanced supply chain risk management process to counterbalance the associated challenges. To understand the client's exposure to diverse supply chain risks we adopted a holistic approach by implementing advanced supply market intelligence solutions.  Interestingly, the developed risk management framework helped the organic food store to identify and control the top five risks that proved to be catastrophic.
Furthermore, this study analyses the supply chain operations and risk management approach adopted by the organic food store and looks at their functions and financial performance in the face of supply chain disruptions. It also proposed a risk management framework and a set of principles that helped the organic food store in managing supply chain risks and preparing for future opportunities.
---
Key Findings
The solutions offered by our experts suggested that the development of a centralized framework would help them track and control risks effectively. Also, the implementation of the advanced risk management process greatly reduced the vulnerability and exposure to high impact supply chain disruptions.
---
Would you like to learn more? Get in touch with our experts Today!

---