Specialty Chemicals Market Overview
The overall chemical industry is beholding an interesting transition between the specialty chemicals market and the commodity chemicals market. For manufacturers, the specialty chemicals market is a winning segment within the overall chemical industry. The market growth in the specialty chemicals market is typically influenced by global GDP growth and supply-demand balance in the industry.
But, with the increasing pressure from local players and rival producers trying to seize a larger share of the global specialty chemicals market, new market entrants across the globe must find new ways to compete and grow.  Furthermore, the failure to cope with the current complexity is resulting in higher costs, more abrupt consequences, and lost opportunities for specialty chemical companies.
Importance of a Supplier Cost Analysis Template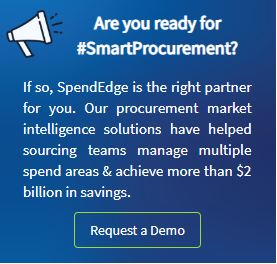 Deciding on and handling suppliers can be a huge challenge to businesses across industries, but this can be managed through the process of supplier cost analysis. Supplier cost analysis template allows businesses to wholly consider the financial impact that a distinct supplier will have on their business, the price that they can sell their products or services at, and the savings that they will make. Understanding a supplier's cost structure is critical in deciding whether they are a good fit for your firm, as well as whether they are giving you a good deal.
Why SpendEdge? 
For over a decade, SpendEdge has been a forerunner in offering efficient sourcing and procurement solutions to 500+ businesses across the globe. We offer in-depth insights that aid our customers devise powerful procurement strategies.
---
Continue reading to know how SpendEdge's supplier cost analysis template helped a specialty chemicals client or request a FREE proposal.

About the Client 
The client is a world-class producer of fillers based on calcium carbonate, talc and dolomite and a major specialty chemical distributor. The company's main segments of activity are Paper, Paints, Plastics, Animal Feed, Food, Construction, and Agriculture.
Predicaments Faced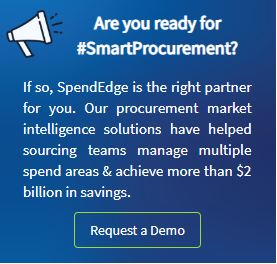 The client, a leading producer and supplier of specialty chemicals, with business units spread across the globe, wanted to distinguish their peers across the chemical industry space. They also needed to employ procurement best methods and capabilities to cut down their maverick spends across the supply chain. With the help of supply cost analysis, they also wanted to identify the right suppliers and reduce procurement spends. Additionally, they were also on a constant lookout for innovative ways to incentivize their channel partners.
Solutions Delivered 
To evaluate the potential revenues and supplier costs, the experts at SpendEdge tailored a comprehensive research methodology. The supplier cost analysis engagement helped the client reduce costs and enhance their overall operational efficiency over time. This helped the client gain a comprehensive image of the cost developments within the specialty chemicals space.
Moreover, the specialty chemicals client was able to execute new sourcing strategies and devise best practices across business units. This, in turn, helped them streamline supply chain functions and strengthen supplier relationships.
To know more, get in touch with us!