Benefits of Spend Analysis
Having an effective spend analysis solution in place is more of a requisite to maximize savings. But to reap maximum benefits from the current spend management strategy is not an easy task. Having worked with 50+ clients across industries and multiple consulting firms, our spend analysis experts have curated the top five benefits of spend analysis:

Minimize maverick purchasing

Rationalize supplier base

Benchmark performance against market developments

Identify price arbitrages

Effectively manage risks
Spend Analysis: A 6-step approach
At SpendEdge we understand how important it is for companies to overcome the traditional roadblocks to spend management in order to gain insights into the ways to improve their sourcing strategies. A 'Spend Analysis' helps businesses do just that. Our experts have outlined the seven essential steps to conduct a proper spend analysis:
Step 1: Identify
The initial and most crucial step revolves around the identification of spend data available from different departments across an organizations business units. It includes- general ledger data, accounts payable, and data from e-procurement systems.
Step 2: Gather
The second step involves consolidation of all the spend data into a central database.
Group suppliers into different categories for better supplier management.
Step 4: Categorize
Categorize your spend data to analyze where the maximum amount is being spent.
Step 5: Analyze
Analyzing spend data is a major step to ensure that you have negotiated the best contract deals per supplier.
Step 6: Repeat
Performing a spend analysis once is a good start to identifying potential savings opportunities. However, to ensure the adherence to your contract terms it is important to update the data continually and repeat the process periodically.
About the Client
The client- is an asset management company that specializes in managing a wide range of mutual funds, pension plans, and other similar services.
Continue reading to gain in-depth insights into the benefits of spend analysis or Request a free proposal.

Client's Challenge
The asset management company wanted to understand more about their spend patterns in terms of suppliers, categories, and others in order to gain full visibility into their processes. The asset management company was on the lookout for a procurement and spend management firm to help them resolve such issues, this prompted them to collaborate with SpendEdge to analyze the benefits of spend analysis.
Engagement Overview
The client- an asset management company approached us to help them analyze their spend patterns. A team was formed to focus on their spend analysis and benchmarking initiatives in order to help them gather the required business information and develop the basic spend management skills.
The spend analysis experts helped the client to benchmark their contract terms against the best-in-class practices to maximize their overall savings and gain a better understanding on spend aggregation across categories.
Key Findings
The solutions and recommendations offered by our experts helped the asset management company to identify improvement opportunities in their purchase services and contracts. The client was also in a better position to assess the benefits of spend analysis in identifying and prioritizing value generation opportunities.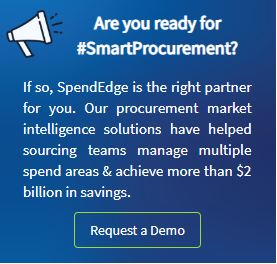 Without an efficient (SCM) supply chain management  function, establishments across industries face roadblocks. As a result, supply chain management is considered as a comprehensive process that starts from the raw materials and inbound logistics all the way to the outbound logistics and putting down the idea on a table. Furthermore, SCM is crucial to an organization's success and customer satisfaction as it embraces all the activities that lead to the success of the entire organization. This includes planning, operations, transport, inventory management, warehouse management, and marketing operations of service providers, suppliers, and clients.
SpendEdge's spend analysis experts also identified a few factors that had to be taken into consideration both prior to and during the initial implementation phase. These factors included – the use of appropriate spend management strategies, constant tracking of indirect and direct spend categories, and the use of technologies to ensure better spend monitoring.
The solutions offered also empowered the asset management company to:
Develop a robust spend management process
Increase focus on strategic sourcing to reduce procurement spend
Enhance supplier relationships
---
Would you like to learn more about the benefits of spend analysis? Get in touch with our spend analysis experts Today!

---