Top Four Benefits of Strategic Sourcing
Effectively manage supply chain risks
The strategic sourcing process involves a detailed analysis of every spend category along with different suppliers. This helps to identify and categorize financial risks, quality issues, availability risks, and other such factors.
Enhance profitability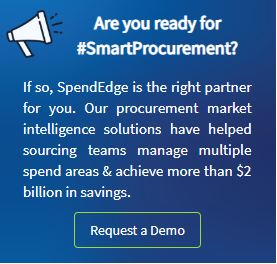 Strategic sourcing is one such process that constantly and systematically looks for saving from the entire supply network. This is crucial for success, as every dollar saved in procurement directly reflects in the company's bottom line and adds to the profit margin.
Improve sustainability
Strategic sourcing involves a continuous cycle of activities and with every cycle, organizations can find potential opportunities to add value to their business.
Get more value out of procurement
Strategic sourcing not only deals with finding opportunities to reduce costs, but every action taken during the implementation of the new strategy will be evaluated using a specific set of criteria, thereby adding value to the firm's procurement initiatives.
---
About the Client
The client- is a leading player in the iron and steel industry in the US.
---
Continue reading to gain in-depth insights into the benefits of strategic sourcing or Request a free proposal.

Client's Challenge
The client- a $ 30 billion worth global leader in the iron and steel industry in the US, wanted to transform its third-party logistics and sourcing operations. Their annual spend on logistics and sourcing activities was approx. $5 million in Michigan alone. This prompted them to adopt strategic sourcing best practices to streamline their supply chain, warehouse management processes, and inbound and outbound transportation functions. To do so and achieve their targets the iron and steel company collaborated with SpendEdge to analyze the benefits of strategic sourcing in procurement.
Engagement Overview
At the onset of this strategic sourcing engagement, the iron and steel industry player was engaged in several long-term contracts with suppliers to manage its supply chain processes such as- logistics management, warehouse management, ground transportation, and other packing functions.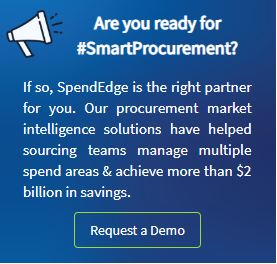 Due to the lack of a systematic sourcing process, procurement and analysis proved to be a major challenge.
However, the success of this project was not only dependant on the adoption of strategic sourcing best practices, but also its impact on other supply chain operations. SpendEdge collaborated with the iron and steel company's procurement team to understand their key requirements. The optimization of the iron and steel company's supply chain functions required the implementation of strategic sourcing best practices and redesigning of the entire process flow to consolidate their logistics requirements into one function.
---
Key Findings
Our strategic sourcing experts developed a detailed roadmap to achieve the iron and steel industry clients' goals and objectives. An extensive supply market research was then conducted to identify the potential suppliers with the core competencies and infrastructure needed to fulfill their business requirements. This led to the identification of five key suppliers who were then subjected to extensive qualitative and financial analysis.
At the end of this strategic sourcing engagement, the iron and steel company identified the potential suppliers and collaborated with the best to handle the entire third-party logistics operations. This shift not only eliminated the use of inbound transport services, but the iron and steel firm also benefitted from the improved visibility of cost breakdown.  With such a strategic sourcing system in place, the iron and steel company was able to understand and comprehend the impact of factors such as- volume variations, budgeting, and price variations, as a result, their estimated annual saving grew by more than 20%.
---
Would you like to learn more about the benefits of strategic sourcing? Get in touch with our experts Today!

---