Strategic Sourcing Best Practices
Strategic sourcing is a well-planned, ongoing process of determining, prioritizing, enhancing, and re-eva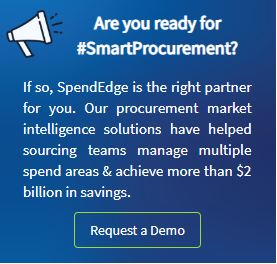 luating sourcing activities. Every organization looking at gaining control over their supply chain activities should consider implementing the key strategic sourcing best practices.
To aid those looking at developing strategic sourcing capabilities, we've curated a list of the top strategic sourcing best practices that have helped best-in-class businesses to achieve their sourcing objectives:
Make technology work for you

Collaborate with key suppliers

Focus on TCO

Optimize inventory

Adopt green initiatives
Strategic Sourcing Steps
Step 1: Perform a supply market analysis
Step 2: Profile the category
Step 3: Develop the strategy
Step 4: Adopt the right sourcing process
Step 5: Negotiate and select suppliers
Step 6: Implement and integrate
Step 7: Benchmark and track the results
---
About the Client
The client is a global leader in the residential construction sector.
Continue reading to gain in-depth insights into strategic sourcing best practices or Request a FREE proposal.