4 Step Supply Market Analysis
Supply market analysis is the process of collecting market data, facts, and information on trends within the marketplace in which suppliers conduct business. An effective supply market analysis begins with a detailed market study to gain an overview of the market landscape while evaluating major players in the market. Moreover, an in-depth analysis of the market offers detailed information on the industry and suppliers; thereby, helping the surgical robots manufacturers to overcome risks and make the right sourcing decisions.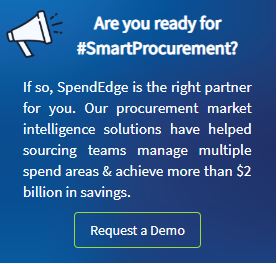 The additional value of a supply market analysis is that it aids in demonstrating procurement's added value to the business, defines negotiation strategies, and builds credibility with suppliers. The following four steps are crucial for developing a supply market analysis template:
STEP 1: Develop a commodity profile
STEP 2: Supply market overview
STEP 3: Evaluation of major players
STEP 4: Study industry trends and forces
---
About the Client
The client is a world-renown manufacturer of surgical robots. Since the launch of the first robot-assisted surgery system in 2001, the surgical robots manufacturing company has pioneered in similar surgical instruments, drawing the interest of several surgeons and industries alike.
---
Continue reading to gain in-depth insights into the scope of this engagement or request a free proposal.