Importance of Total Cost of Ownership in Procurement
The different processes associated with procurement ultimately boil down to a single word- 'Cost'. Any discipline that falls under the umbrella of supply chain management or spend management can be expressed in terms of cost. The total cost of ownership is a financial estimate that helps buyers to determine the

indirect and direct costs associated with a product or service. A total cost of ownership analysis is designed to help the organization make better-informed business decisions. Also, TCO analysis helps procurement organizations to analyze the complete cost of the procured products/services starting right from purchase to disposal rather than just looking at the purchase price of commodities.
About the Client
The client- a leading player in the specialty pharmacy industry. The specialty pharmacy employs around 50,000+ associates and has a strong presence across the U.S.
Client's Challenge
A leading specialty pharmacy group sought to migrate from its current, decentralized procurement system to a more robust and centralized procurement process. With the intention to do so and improve its spend management capabilities, the specialty pharmacy chain wanted to conduct a detailed total cost of ownership analysis. The specialty pharmacy industry client engaged SpendEdge to help t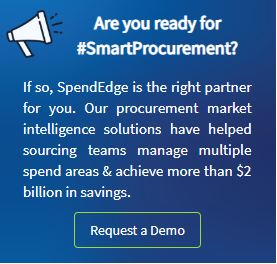 hem determine the hidden costs and develop competing solutions.
Engagement Overview
The specialty pharmacy chain wanted to perform an in-depth total cost of ownership analysis to assess the various cost factors associated with procurement. The client sought to not only improve its control over spend by developing enhanced spend visibility and spend management capabilities, but also wanted to realize higher savings, productivity, and compliance by conducting a total cost of ownership analysis.
Our expertise in spend management and total cost of ownership analysis aided the client to identify direct and indirect areas of spend. The in-depth cost of ownership analysis also played a key role in supporting the client's purchase decisions for a wide range of assets.
---
Key Findings
With the help of a total cost of ownership analysis model, we were successful in streamlining the specialty pharmacy groups' procurement functions. Following the implementation of this framework, the client's spend management capabilities improved from less than 15% to more than 90%.
---
Would you like to learn more about the benefits of a total cost of ownership model? Get in touch with our experts Today!