For every business to succeed, it has become very crucial to get the most of every available idea, option, and investment. In order to succeed in doing so, every organization big or small leverage the aid of cost benefit analysis template. This, in turn, helps them to make wise and calculated business decisions. Cost benefit analysis template serves as a beneficial tool for procurement decision making, but its accuracy is based on its ability to recognize costs and potential benefits. This is crucial from the procurement point of view as the lack of ability to analyze costs and associated benefits will eventually lead to poor results and this, in turn, will lead to substandard decisions. By adopting the appropriate cost benefit analysis template, companies can efficiently determine the highest and best return on investment based on resources, structures of price and the associated factors of risk. But before landing on the framework of the template, let's understand the steps in the cost benefit analysis as it the fundamental part of business decision making, across an array of disciplines. It provides several unique and valuable insights when required steps have been followed. We, at SpendEdge, have devised five essential steps that should be followed for effective cost benefit analysis:
Steps in Cost Benefit Analysis
Set the framework for the analysis
Before working out the framework for the template it is important to set the framework for the analysis. Here you need to specify the change in business policy or program and the current scenario of the business before implementation.
Identify the groups
At this step, you need to determine the geographic scope of the analysis so that the groups impacted by the change in the business policy can be filtered and easily assessed.
Continue reading to know more about cost benefit analysis or request free demo
Create a timeline for expected costs and benefit
At this step, mapping the timeline of costs and benefits is done. This is important for two reasons. One is, you can define and align expectations of all interested parties and second is understanding the timeline helps you to plan for the impacts of cost and revenue to your operations. This helps you to adjust and manage course accordingly if things change.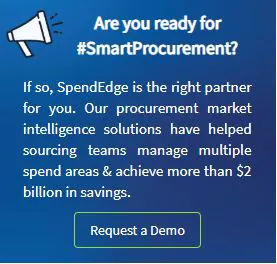 Assess non-quantifiable benefits and costs
For an effective cost-benefit analysis template, it is essential to understand the benefits from all aspects including tangible and non-tangible. By defining non-quantifiable benefits and costs like workload, emotional toll, disruption to the enterprise, market or client confusion, etc. can all affect the overall cost and benefit of the initiative.
Cost Benefit Analysis Template

 
Develop industry benchmarks

Evaluate new opportunities

Weigh investment options

Analyze social benefits

Assess the desirability of industry policies

Implement change initiatives

Quantify impacts
---