The best way to evaluate your business' performance is to compare it with that of other players in the market. This is where the role of strategic benchmarking comes into the picture. When companies incorporate strategic benchmarking in their planning process, they can compare the improvements in strategic performance to that of performance leaders in a particular field of activity in addition to comparing them to the past performance of their own business. Once implemented, strategic benchmarking can be used to develop a system of best practices within the company. Examining the best-performing companies with similar operations, evaluating the consistency of their strategic orientations, and how well they reach their strategic targets lets you compare your company's performance with theirs.

Types of benchmarking

 
Primarily, there are three types of benchmarking:
Process benchmarking

Performance metrics

Strategic benchmarking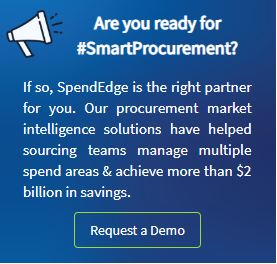 Process benchmarking: This is one of the types of benchmarking that is concerned with comparing the organization's internal processes against those of other companies engaging in similar operations, particularly the successful ones with a long-running streak of positive results. One of the key challenges involved in such types of benchmarking is the lack of publicly available information about another business' processes. This requires companies to carefully choose their sources and ensure that the data sources are accurate.
Performance metrics: This type of strategic benchmarking is similar to process benchmarking. Performance metrics concerns the specifications of different processes occurring in your organization. The difference here is that the pre-existing, known data sets are compared instead of measuring against the competition. This is one of the easiest types of benchmarking as the required information is readily available.
Strategic benchmarking: If there is a smooth flow of operations in an organization on a micro-level, this does not mean that the company will work evenly from a long-term perspective. It's important for companies to gather information on what other companies in the market are doing in this regard and what their strategy is.  Compare their goals to your own and see the goals can be adapted to be more realistic with regards to the current market situation.
Such types of benchmarking are tightly connected and should rarely be treated as separate entities. Companies must develop a deep understanding of what exactly is being compared and evaluate with each type of strategic benchmarking and have a clear understanding of when each must be applied. Organizations must also figure out how to use the results of the three different types of benchmarking and combine them in order to build a more complete data set.

Tips for better strategic benchmarking
Strategic benchmarking plays a pivotal role in the successful functioning of a business. Companies can gain immensely by evaluating their products and processing to ensure that they are on par with industry standards. Here are some best practices to incorporate while undertaking strategic benchmarking:

Ensure data accuracy
A data set that has been collected need not always be relevant to a business' current situation. It is advisable to have an automated system in place that runs a periodic evaluation of the data against which the performance is being benchmarked. It is also crucial for organizations to ensure that they have sufficient control over the information channels.
Revise strategic benchmarking process
The strategic benchmarking process followed by companies can get obsolete over time. This is true especially in the cases of working with certain types of advanced technology, such as microelectronics. So, it is important for companies to rebuild their benchmarking system from time to time in order to keep up with the current trends. 

Record and organize results
Organizing the results of strategic benchmarking plays a vital role in the future success of these tests. The more historical data available with the company, the more it is easier to make more accurate comparisons. However, it must be ensured that the data is easy to access and sort through.
Take inspiration from other industries
Companies in other industries might engage in a strategic benchmarking process that has not be explored for your sector and might prove to work well.

Organizations must keep an eye out for such strategic benchmarking processes and trends that could prove to be favorable for their business.
Eliminate random variance
Sometimes even the smallest variance can result in extreme strategic benchmarking results. Businesses must employ maximum effort into making sure that the influence of random external factors is kept to a bare minimum. In cases where these random deviations are unavoidable, organizations must rely on statistical analysis methods to align the results properly.
---
SpendEdge's strategic benchmarking solutions has helped several Fortune-500 companies raise the bar for industry benchmarks and stay ahead of the curve. Discover how our solutions can help your business:

---