A transformer is an electrical device that transfers electrical energy between two or more circuits by using the principle of electromagnetic induction. It is an extremely important equipment which distributes power efficiently across the electric grid. In modern power stations, power is generated at a low-voltage and step-up transformers are used to increase the voltage to transmit power over long distances with minimal loss. Then, another step-down transformer is used to reduce the voltage before it is distributed to homes and industries. Power transformers, distribution transformers, measurement transformers, and protection transformers are the major types of transformers based on usage. The rapid expansion of power generation and distribution projects in the APAC region is expected to drive the demand in the global transformers market. Transformer manufacturers are supplying their products to utility companies who are replacing their old and aging transformers with modern ones. The market looks lucrative for transformer manufacturers 
Top Transformer Manufacturers
Siemens
Siemens is a German multinational firm and one of the largest industrial manufacturing firms in Europe. Industries served by Siemens include aerospace, automotive, chemical, mining, oil and gas, food and beverage, cranes, cement, and pharmaceutical. Amongst the largest transformer manufacturers, the company offers products for all output and voltages. The company designs its product with environmental sustainability and efficiency in mind and also comply with EU norms and guidelines. Power transformers, reactors, phase shifting transformers, HVDC transformers, distribution transformers, and tractional transformers are some of the products offered by the company.
GE
GE is a multinational conglomerate serving several industries such as energy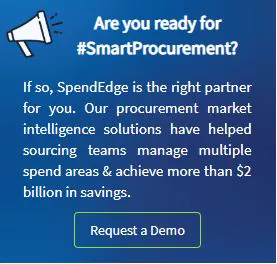 connections, digital, oil and gas, renewable energy, transportation, power, and healthcare. It operates as a technology and infrastructure company. Also, it offers gas and steam power system solutions, which also include transformers. One of the most efficient transformer manufacturers, GE claims its transformers to be highly efficient by meeting DOE 2016 efficiency standard along with added features. The company broadly categorizes their transformers as dry type vented, dry-type non ventilated, dry-type encapsulated and enclosed, control power core and coil, secondary substation, power, and distribution.
ABB
ABB is a multinational corporation that focuses on robotics, power, and automation services. It sells devices and instruments for power grids, electrification and transportation, and utilities. Also, it develops measuring and sensing devices circuit breakers and medium voltage switch gears to monitor energy consumption. ABB is one of the major transformer manufacturers that offers liquid-filled and dry-type transformers alongside providing complete life-cycle support, including replacement parts and components.
Hyundai Heavy Industries
Hyundai Heavy Industries is one of the leading heavy industries in the world. It has diversified itself from shipbuilding into offshore and engineering, industrial plant and engineering, and engine and machinery segments. The company utilizes advanced technology and design to create power transformers that meet the requirements of the customer. Their product line consists of oil immersed transformer, a cast resin transformer, a dry-type transformer, and a special type transformer.
TBEA
TBEA operates in industry segments such as electric power transmission and electric power generation. It manufactures and distributes equipment, devices, and components such as transformers, HV switches, wires, and cables. The annual output capacity of all its projects is more than 200 million kVA. It also provides inverter and energy solutions for the design, construction, debugging, operation, and maintenance of photovoltaic electric and wind power plants under its new energy business department. The company was also the first transformer manufacturers in China and offers high-voltage transformers ranging from 110kV to 800kV.
---
Read more about the top transformer manufacturers along with supply market insights, procurement challenges, category management, and pricing models in SpendEdge's upcoming report on the global transformers market.
---