Everything You Need to Know About PESTLE Analysis
PESTLE analysis is one of the most popular business analysis tools. It enables organizations to make accurate business decisions by analyzing the macroeconomic environment surrounding a specific product/service. PESTLE analysis is a business analysis methodology, which takes into account six external factors that affect a business's growth. It includes- Political factors, Economic factors, Sociocultural factors, Technological factors, Legal factors, and Environmental factors.
It's generally unclear what each of these categories should include in a well-executed PESTLE analysis template. To help you steer away from such uncertainties here is a short summary of each of these fact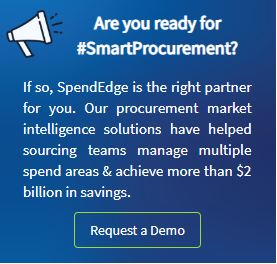 ors:
Political factors: The political factors considered in a PESTLE analysis template are mostly variables that pertain to both global and local political environment, but still impact business growth.
Economic factors: These factors are the ones that are connected to the general state of the economy, services, goods, and other such factors.
Sociocultural factors: Sociocultural factors are generally related to the society its culture and the behavior of the general public.
Technological factors: These factors deal with the availability, trends, and developments in technology.
Legal factors: These external factors are associated with the influence of law on business functions and customer relationships.
Environmental factors: These are the ecological factors or variables pertaining to the physical environment surrounding businesses.
About the Client
The client is a green car company situated in the U.S. The green car company is dedicated to the manufacturing of unique and ultra-fuel-efficient cars.
---
Continue reading to understand how to do a PESTLE analysis or request a free proposal.

Client's Challenge
Today, business organizations encounter several internal and external factors that may either have a positive or a negative impact on their business functions. Factors such as these along with the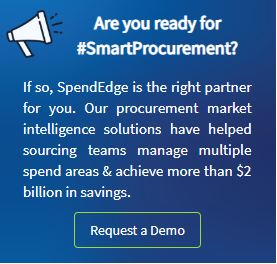 ongoing global economic recession had dented the macroeconomic environment of the green car company, hurting the purchasing power of customers all over the globe. As more and more customers were focusing on brand ethics, leading green car companies are being forced to abide by social and economic norms during the manufacturing process.
To assess the macroeconomic factors affecting their business growth the green car company approached SpendEdge to leverage its expertise and develop a pestle analysis template. The green car company also wanted to ensure that it does not violate any laws and regulations in the home market and countries from where they procure raw materials.
Engagement Overview
A detailed PESTLE analysis helped reveal major findings related to the macroeconomic environment of the green car company. Our experts guided the client and helped them understand and visualize the impact every factor that could possibly pose a major threat to their business. The development of a PESTLE analysis template also empowered the client to design and develop cost-effective green cars for its customers.
---
Key Findings
A detailed analysis of the macroeconomic environment offered a bird's eye view of several external factors affecting the green car company's business functions. The devised PESTLE analysis template came in handy and helped the green car company to assess all the external marketing factors affecting their business decisions. The in-depth insights obtained from this PESTLE analysis engagement proved to be valuable in making smart and prudent business decisions.
---
Would you like to learn more? Get in touch with our experts to understand how to do a pestle analysis to leverage business success.

---