By: George Mathew
Similar to how vital organs are to the human body, medical devices are the building blocks of the healthcare industry. Medical facilities are made up of medical equipment. A top focus for the industry is the purchase of medical gadgets. Ensuring a smooth supply chain for its procurement is a priority for the pharma industry, materials, and components need to be sourced from reliable suppliers who meet quality standards. Manufacturers work diligently to assemble, test, and package the devices while following strict quality control measures. Medical devices need to be transported safely and efficiently, this involves careful planning, including choosing the right transportation modes, optimizing routes, and considering temperature control for sensitive devices. Inventory management is essential to monitor inventory levels, expiry dates, and demand trends to prevent stockouts and waste.
Strategies for medical supply chain management
Monitoring and tracking supply chain risks:
The supply chain for the procurement of medical equipment is vulnerable to several hazards; it is crucial to monitor and keep track of these risks so that action may be taken as soon as they are identified. If the organization periodically checks the supply chain, it will be easier to address supply chain risks that need to be resolved right away. Procurement teams should look for reliable sources of information that can provide them with updates on supplier capabilities, supply disruptions, technology innovations etc. Staying on top of latest market developments will help identify any issues or deviations from the expected supply standards.
Build resilience and conduct risk diligence:
Building resilience and conducting risk diligence is indeed crucial for the medical device supply chain. To safeguard patients and offer efficient healthcare solutions, it is a must to guarantee the safety and reliability of this equipment. The medical device supply chain must prioritize robustness if it is to foster resilience, by incorporating resilience, the supply chain can operate continuously by better withstanding unforeseen circumstances or breakdowns. Risk diligence requires thoroughly evaluating and controlling any possible dangers related to supply of critical components. This entails detecting risks, assessing their likelihood and possible effect, and putting in place the necessary risk-reduction measures.
Sustainable and diverse supplier base:
Suppliers are the drivers of the supply chain as the procurement process depends on the performance of vendors. The purchasing firm must choose a supplier base that best satisfies the demands of medical device manufacturers. Because healthcare facilities are sensitive to vulnerabilities, a varied supply base is essential. A diversified vendor pool serves as a solid foundation during difficult times, and when it comes to sustainability, suppliers that are selected must use sustainable production techniques to guarantee minimal harm to the environment. The best set of suppliers makes an effective supply chain promising zero disruptions during the process.
Services provided by SpendEdge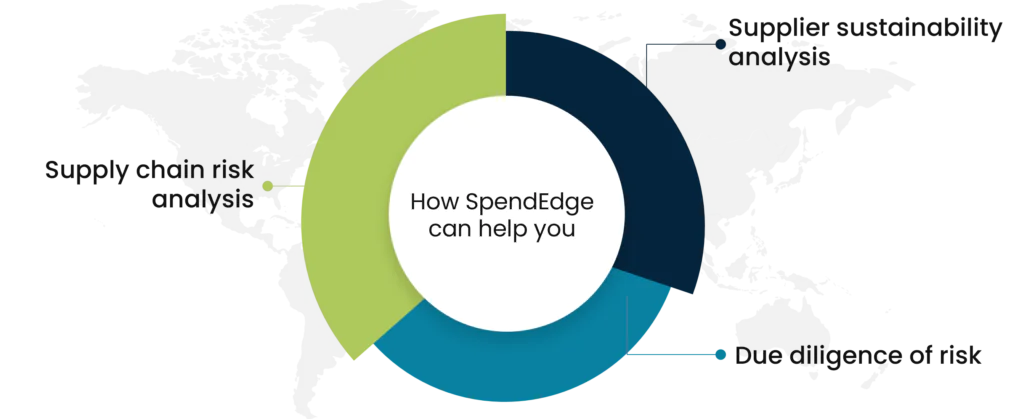 Supply chain risk analysis:  
We give you risk scores so that you may use them to determine the risk profiles of each supply chain segment when making decisions. Obtain supply-side insights in real-time to enhance operations and get better visibility on the potential risks. You may examine the supply network's segment-by-segment efficiency measures and calculate the possible effects of vulnerabilities on business operations. In fiercely competitive marketplaces, you can make the most of our supply-side knowledge by predicting and resolving supply chain inflation before it gets out of hand, calculating reasonable rates for suppliers, and using cost/pricing data.
Due diligence of risk:
You can identify new opportunities to optimize supply chain resilience and rebound capabilities by taking up investments in the supply chain. Fashion a lean supply chain for enhancing the resilience of the supply chain and have a better grip on the spending with per unit supply chain costs. Due diligence in supply chain risks and vendor onboarding process, frequent verification of supplier data will be possible through our solutions in the form of reports. We facilitate you with prioritizing robustness to foster resilience.
Supplier sustainability analysis:
Identify modern sustainable practices adopted globally and in geographics through our reports and you can assess the strategies of suppliers in your network. Address existing and potential sustainability gaps and evaluate social and environmental risk factors for each supplier. Establish short-term and long-term sustainability goals for suppliers in all tiers in accordance with the insights provided by us. Ensure full compliance by monitoring relevant key performance indicators to achieve cost savings and improved efficiency while embracing ethical practices. We provide you with information on the diverse suppliers available in the market so that you need not compromise at the time of emergencies.
Success Stories: How SpendEdge helped healthcare enhance procurement function
The supply chain of medical devices is open to various risks resulting in disruptions in the process; the risks of delay in deliveries and subpar quality of the equipment are the potential issues that can occur during procurement. The pharmaceutical company identified the need to address this issue as it stands as a matter of concern.
A healthcare facility settled in the US has come to the doorstep of SpendEdge to get alerts on the supply chain risks and assistance in foreseeing inflation before it happens. Additionally, they wanted to broaden their pool of suppliers and include vendors who follow sustainable measures in their manufacturing process.
Our SpendEdge experts provided risk scores to determine the risk profiles of each supply chain segment with the aid of which the client was able to make effective decisions. Expertise in predicting inflation beforehand helped the company to take necessary steps to resolve them. The company could diversify its supplier base with experts providing the firm with the list of potential best-fit vendors with the capability of withstanding in times of choppy market conditions and who do not compromise with its sustainability standards.
Our professionals were able to please the customer and deliver the greatest outcomes and accomplishments for them.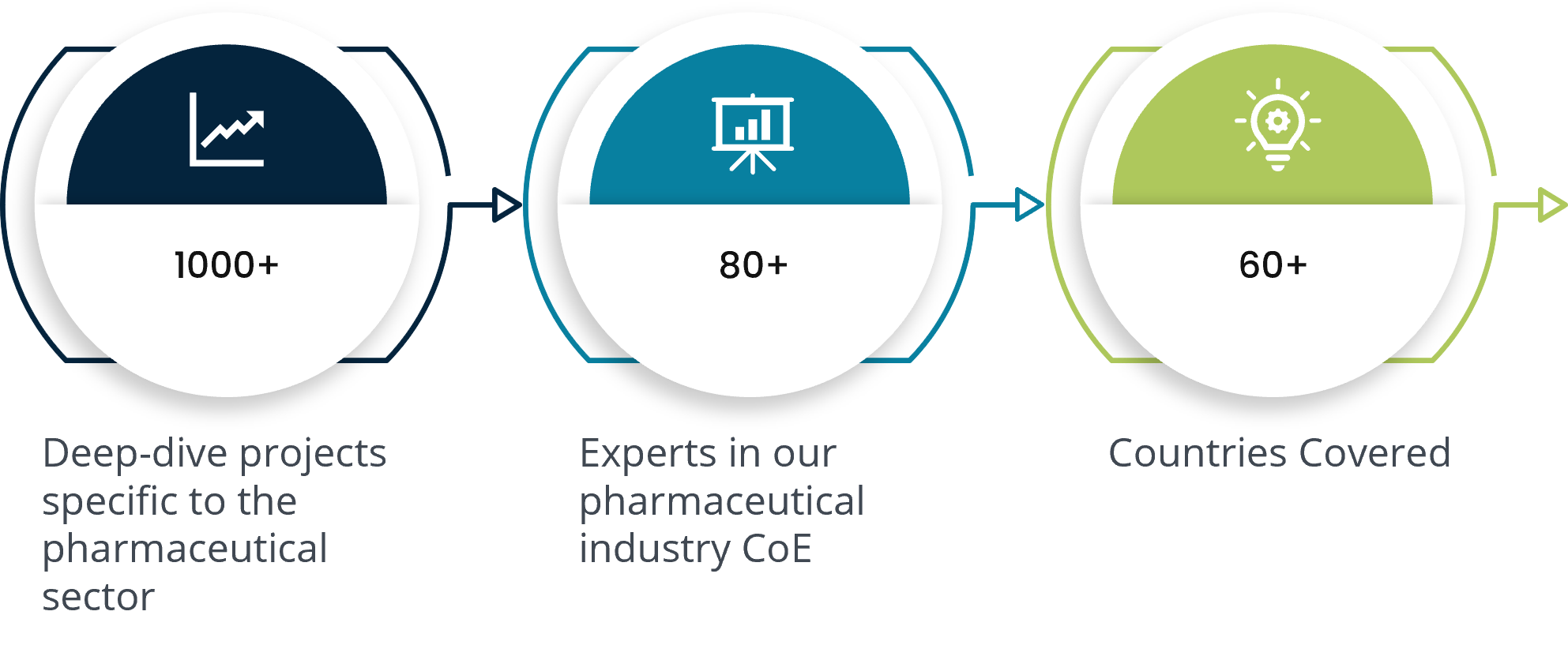 For any similar kind of issues, get in touch with us now, and make use of all our services to experience positive outcomes.
Author's Details
George Mathew

Vice President, Sourcing and Procurement Intelligence

George is a procurement specialist at Infiniti Research and provides advisory services to clients across the pharmaceutical, CPG & FMCG, energy, and automotive sectors. He specializes in the procurement areas of industry benchmarking, cost modeling, rate card benchmarking, negotiation advisory, and supplier intelligence.