By: George Mathew
The pharmaceutical industry focuses on the research, development, production, and sale of drugs or medications. Its main goal is to discover and create new drugs that can be used to prevent, treat, or cure diseases and improve overall health. The industry involves a wide range of activities, including drug discovery, clinical trials, regulatory approvals, manufacturing, and distribution of medications. With advancements in science, technology, and healthcare, there has been a growing demand for new and innovative medications. Consequently, the pharmaceutical industry has experienced significant growth in recent years. Factors such as an aging population, the rise of chronic diseases, and increased healthcare spending have also contributed to the industry's expansion. One area of notable growth has been in the development of specialty drugs, which are medications that target specific diseases or conditions. Overall, the pharmaceutical sector is expanding as it attempts to fulfill the evolving healthcare demands of the world. It is still an important area in enhancing global health and well-being.
Procurement challenges faced by the pharmaceutical industry
Increasing input costs:
The pharmaceutical industry's input prices, or the price of raw materials, have been rising recently, and businesses are unable to manage the inflating expenses. If not managed properly, having to find and obtain essential raw materials from other nations while working with many partners can result in high costs, complicated contracts, and avoidable losses.
Complex supplier compliance mandates:
Meeting complex supplier compliance mandates can be challenging, there are often multiple regulations and standards that suppliers need to comply with, which can be overwhelming and time-consuming to navigate. Keeping up with evolving compliance requirements can be a continuous challenge. Regulations and industry standards are constantly changing, and suppliers need to stay updated to ensure ongoing compliance. This may involve regular tracking of supplier health, maintaining accurate records, and adapting internal processes to meet new standards as they arise.
Lack of visibility on the latest innovations and compliance with sustainability:
With technology evolving rapidly, it can be challenging to keep up with the latest trends, emerging technologies, and innovative solutions. This can result in missed opportunities to leverage new ideas or technologies that could benefit pharma. On the other hand, compliance with sustainability involves adhering to the principles and practices that promote environmentally friendly APIs. This includes meeting regulatory requirements, implementing sustainable practices, and minimizing negative impacts on the environment.
How SpendEdge can help with procurement challenges for the pharmaceutical industry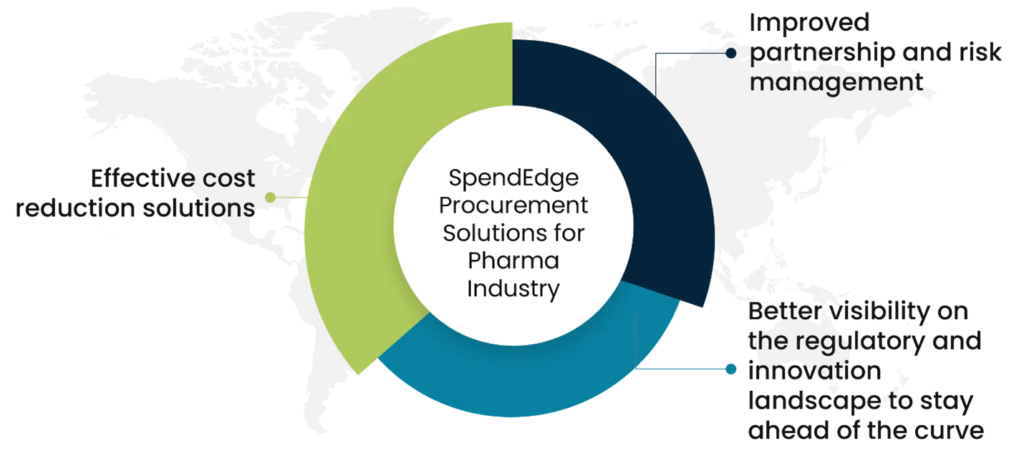 Effective cost reduction solutions:
We help you keep a tab on the prices of critical spend areas and assist you in negotiating better with the suppliers for improved savings. To achieve favorable cost outcomes, we examine each cost component that contributes to the supplier's ultimate pricing and recommend on the right price levels to be paid based on comparison against industry standards.
Improved partnership and risk management:
We provide businesses with critical perceptions and trustworthy methods that allow for a thorough comprehension of a company's goals, expectations, and requirements. We help clients shortlist the best-fit partners based on business expectations, vendor capabilities and understanding of the strategies of your peer-group companies. As a result, they are better able to create collaborations that are based on integrity, openness, and specific goals, leading to the long-lasting, dependable alliances that are so essential in the complex pharma sector.
Better visibility on the regulatory and innovation landscape to stay ahead of the curve:
We leverage technology platforms that provide real-time updates and insights on regulatory changes and innovations in the pharma industry. These platforms use advanced algorithms and data analytics to monitor regulatory agencies, industry news, and scientific journals, providing you with a comprehensive view of the landscape.
Success story; How SpendEdge helped one of its clients with procurement challenges
Even as the globe advances into the era of the new normal, pharma procurement problems remain very much in force. This pandemic had a significant socioeconomic influence on the entire world and disrupted practically every aspect of this business.
A well-known pharmaceutical producer struggled to keep up with the abrupt changes in the sector and suffered major losses in terms of revenue and market share, harming its reputation and driving away consumers. Their supply chain suffered from inefficiencies, strained relationships with suppliers, and unjustified cost increases, which made it vulnerable to changes in the market. The client also wanted insights into the flow of products from production to pharmacy.
To address these procurement challenges the organization sought our experience in the strategic procurement process to enhance its procurement procedures and boost overall performance. Our specialists gave the business in-depth insights into the adjustments needed for it to flourish and advised it on the substantial advantages and essential best practices of strategic procurement. Our experts helped the company collaborate with supply chain participants to ensure that they are working in coordination with each other and improve delivery.
The manufacturer effectively addressed their issues and flaws, made the required adjustments, and finally restored their position as market leader by putting the information and procedures recommended by our specialists into practice.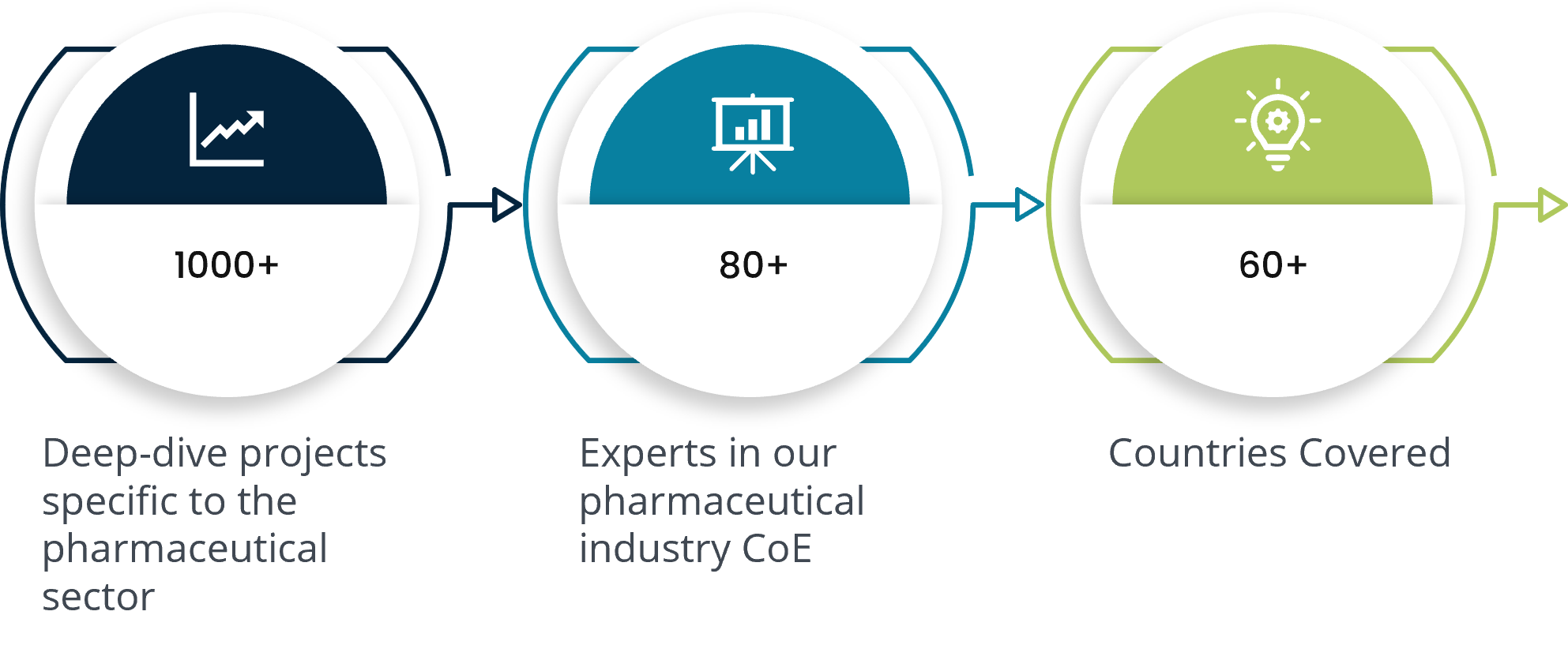 Facing any difficulties with procurement? Let our experts see to it, so you can rest with no worries.
Connect with us today!
Author's Details
George Mathew

Vice President, Sourcing and Procurement Intelligence

George is a procurement specialist at Infiniti Research and provides advisory services to clients across the pharmaceutical, CPG & FMCG, energy, and automotive sectors. He specializes in the procurement areas of industry benchmarking, cost modeling, rate card benchmarking, negotiation advisory, and supplier intelligence.