By: George Mathew
The technology utilized in hospitals, clinics, and other healthcare facilities is known as medical equipment. These technologies enable medical professionals to examine the whole body and identify any diseases or deficiencies. Medical equipment can be categorized as electronic, diagnostic, surgical, durable medical equipment (DME), acute care, and storage and transport. The types of medical devices are stethoscopes, ventilators, syringes, wheelchairs, hospital beds, nebulizers, sphygmomanometers, etc. These devices are procured by hospitals from their suppliers, so while procuring it's crucial to thoroughly evaluate the demands of your healthcare institution before making any purchases. This entails determining the precise kinds of medical equipment needed and taking into account elements like functionality, quality, and safety. It is essential to undertake extensive research on reliable providers. Seek out suppliers who have a history of providing dependable and high-quality medical equipment, While you procure medical supplies think about things like warranties, after-sales support, and customer feedback.
Medical supply purchasing challenges:
Low product quality:
There is a high risk of low medical equipment quality, it's important for the healthcare industry to look after this issue as they cannot compromise the quality of medical equipment due to the sensitivity of the situation as it concerns the patient's health. The medical business prioritizes providing the highest quality for its patients, and to do so, it must locate dependable, qualified suppliers that excel in what they do. There is a necessity for the purchasers to check the background of the suppliers they are dealing with, and their pricing strategy should be analyzed.
Supplier response time:
Supplier response time is another medical procurement challenge that occurs, this refers to how much time is taken by a supplier to respond to inquiries and delivery. Buyers should get in touch with the provider directly and find out how quickly they often respond to questions or crises. This will enable the buyer to evaluate their level of dedication and readiness to offer prompt support when required. Purchasers shouldn't buy from suppliers if they can't guarantee a prompt response to the demands since delays might result in the loss of numerous lives.
Changing regulatory requirements:
Changing regulatory requirements is one of the major issues that can create problems for procurement in medical field. With the upgrades and developments in pharmaceuticals, the rules and regulations also change and it's the responsibility of the healthcare facilities to comply with them. To stay compliant with changing regulations, pharmaceutical companies should adopt strategies like implementing robust quality management systems, maintaining clear documentation, and conducting thorough risk assessments. They should also closely monitor updates from regulatory agencies, such as the FDA or EMA, to ensure they are aware of any changes that may affect their operations.
Purchasing strategies; how SpendEdge can help you?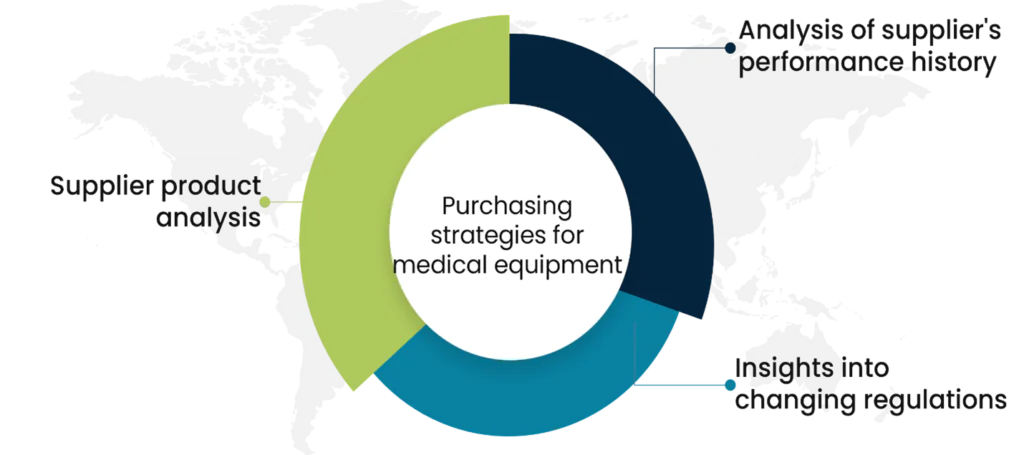 Supplier product analysis:
We compare the level of service provided by each market source and select the top few for you. Our technique gives you access to the feedback left by the supplier's previous clients, enabling you to learn more about their product quality. We sort suppliers into quadrants based on their product quality and operations by ranking them to find the best fit for you. We provide you with supplier scorecards where you may learn all there is to know about the accessible vendors which includes their product quality, functions, and service quality.
Analysis of supplier's performance history:
You will receive reports from our supplier performance analysis that describe the performance of the suppliers, their commitment to their jobs, and how quickly they respond to demand requests and inquiries. We help you in developing a thorough understanding of supplier performance relevant to each KPI so you can evaluate supplier performance and select the vendor matching your requirements. Our insights help you identify suppliers that can withstand volatile market conditions. Through our reports, you can evaluate supplier practices regarding ESG and other sensitive social factors. We also help you understand the mitigation measures used by suppliers to combat risk.
Insights into changing regulations:
We provide you with insights into changing regulations of the supplier market, pharmaceutical industry, and supply chain. Through our reports, you get knowledge of the new laws implemented or old regulations that are ruled out in relation to medical equipment procurement. You will be gaining valuable information regarding alterations to the laws governing cost elements, raw materials procurement, market shaping trends, and medical equipment procurement process. You can get hold of the factors driving current and future prices, we conduct supplier risk assessments to give you alerts on the changing environment of the supplier market.
Success story; How SpendEdge helped one of its clients
Medical Supplies procurement for the pharmaceutical industry is crucial as these life-saving devices play a very important role in treating patients. Therefore, healthcare facilities should not compromise on the prompt delivery and consistent quality of these products because patients' lives depend greatly on the timing and effectiveness of their care, and if delivery delays happen, it could result in the loss of important patients. This is why the pharma industry must take measures against these delays as it is a big issue.
A healthcare facility based in the UK asked for a hand to SpendEdge as they were facing delivery delays because of supplier irregularities and the quality of the medical equipment has degraded eventually. They also wanted to gain insights into pharmaceutical regulatory changes.
We helped the company by conducting analysis of supplier product quality and performance history, also we produced reports on the quality of the supplier's product and the response time through which they got to know how the suppliers react to emergencies. Our experts provided insights into the alteration in the rules and regulations of the pharma industry and its procurement.
Our expertise helped the healthcare facility to gain a greater understanding of the supplier's caliber and they were successful in selecting the best suitable one and the regulatory insights made the procurement process less complex.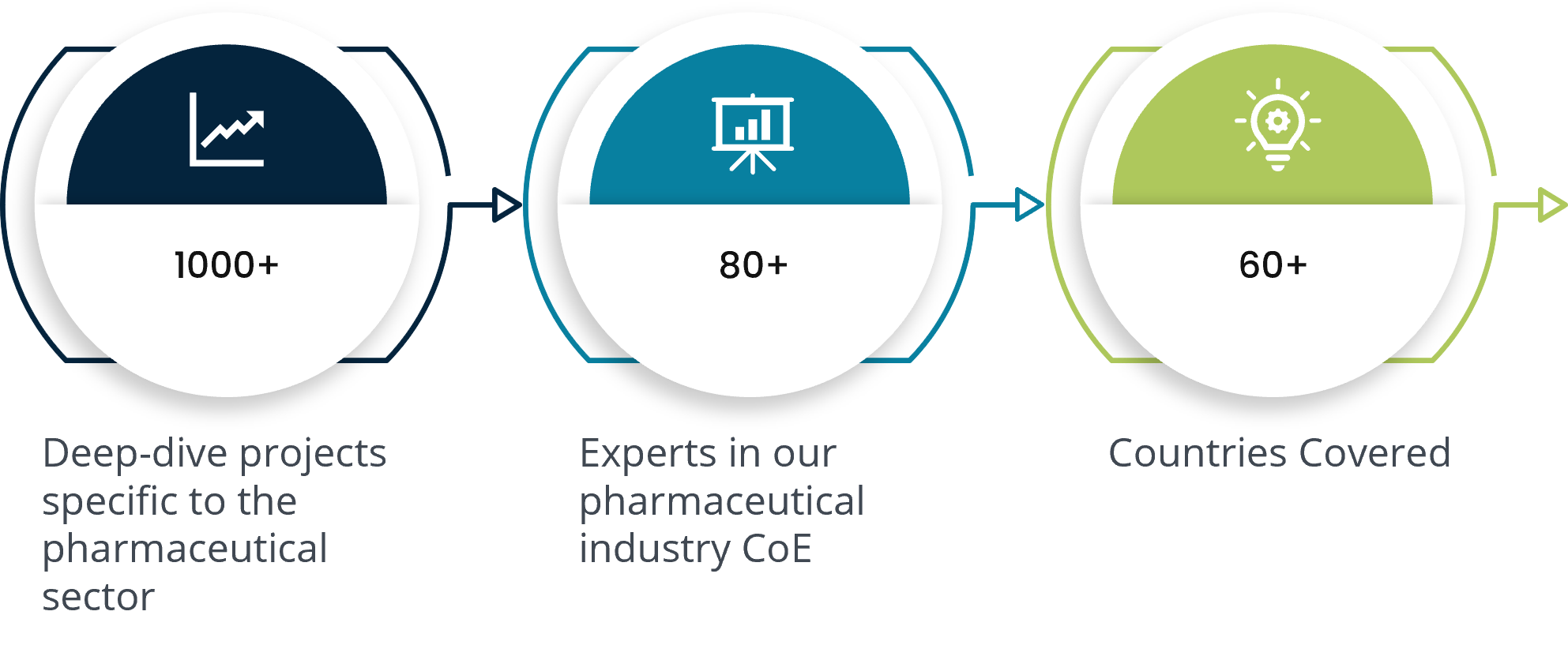 Do you face similar problems, contact us for help we will be helping you by providing you with effective solutions: CLICK NOW
Author's Details
George Mathew

Vice President, Sourcing and Procurement Intelligence

George is a procurement specialist at Infiniti Research and provides advisory services to clients across the pharmaceutical, CPG & FMCG, energy, and automotive sectors. He specializes in the procurement areas of industry benchmarking, cost modeling, rate card benchmarking, negotiation advisory, and supplier intelligence.