Amino acids organic compounds that are essential for humans to build proteins, remove waste, DNA synthesis, repair tissues, break down food, and perform other bodily functions. Amino acids can be essential amino acids, non-essential amino acids, or conditional amino acids. Of these, conditional amino acids are used by the body for specific purpose regarding fighting illness or use as fitness supplements. Apart from its use in food technology, animal feed, and fertilizers, amino acids are also used in industrial applications to produce catalysts, biodegradable plastics, cosmetics, and drugs. The procurement market intelligence report identifies the increase in production of amino acid-based animal feed products, demand for dietary supplements, and rise in use of flavor enhancing products as the major growth drivers for the global amino acid market. Additionally, the report also identifies the APAC region to be the most significant market for amino acid consumption.
Top Amino Acid Manufacturers
Ajinomoto
Ajinomoto is a Japanese food and chemical corporation involved in the manufacturing of cooking oils, seasonings, TV dinners, amino acids, sweeteners, and pharmaceuticals. The company is also a global leader in R&D, manufacturing, and sale of amino acids and amino acid-based products and food ingredients since 1908. Their product has set the industry standard for purity, resulting in a high-quality, consistent, and safe proteins. In 2016, the company reported revenues of around US$10 billion.
ADM
Archer Daniels Midland (ADM) is a leading global food processing and agricultural commodities trading corporation. The company focuses on providing end-products such as food ingredients, renewable fuels, animal feed ingredients, and naturally derived alternatives to industrial chemicals. The company is also a leading provider of a wide range of products such as L-Lysine, L-Threonine, Tryptophan, Isoleucine, and Valine catering to the animal nutrition market.
Cargill
Cargill Inc. is an American company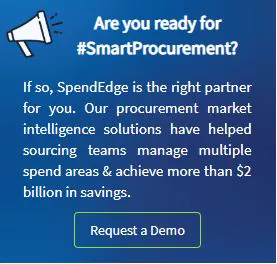 and a leading provider of food, agriculture, financial, and industrial products. The company caters its product to numerous markets including food and beverage, animal nutrition, food service, bio-industrial, agricultural, meat and poultry, energy and industrial, beauty and personal care, pharmaceutical, and logistics. The company focuses on its amino acid business with ambition to triple its feed additive output by 2020. In 2017, the company acquired Pollos EI Bucanero, a Colombia-based leading producer of chicken and processed meat products with a view to introduce its protein business in South America.
Evonik
Evonik Industries is a German company and a world leader in specialty chemicals. Chemicals, energy, and real estate are the three major business areas of Evonik. Their produce feed additives consist of products such as MetAMINO (DL-methionine), Mepron, Biolys (L-lysine), CreAMINO, ThreAMINO (L-threonine), TrypAMINO (L-tryptophan), and ValAMINO (l-Valine). Their product REXIVA is used for nutritional applications including dietary supplements, sports nutrition, infant nutrition, flavor enhancers, and medical nutrition.
Global Bio-Chem Technology
Global Bio-Chem Technology is based in Hong Kong and is involved in the manufacture and sale of biochemical products. The amino acids segment of the company consists of lysine, protein lysine, and threonine products. The company is one of the world's largest lysine series product manufacturers. Corn-based products, amino acids, polyol chemicals, sweeteners, and modified starch are some of the product offerings from the company.
---
Read more about the top amino acid manufacturers along with competitive landscape, sourcing strategy, procurement best practices, and pricing index in SpendEdge's upcoming report on the global amino acid market.