By: George Mathew
The renewable energy industry is rapidly evolving, as technology improves, cost decreases, and environmental concerns drive investments. The industry has seen significant growth and diversification encompassing solar, wind, hydro, geothermal, and biomass energy sources.
Governments across the world are actively pursuing the goals of the Paris Agreement, which strive for a "net zero" energy system. This has led to an increased focus on investing in, advancing, and bringing to market different forms of renewable energy sources. For instance, the renewable energy sources accounted for 40% of the global installed power capacity in 2022 and witnessed a significant Year-over-Year expansion, with an addition of nearly 295 gigawatts of capacity.
The exceeding demand over manufacturing capacity, infrastructure requirements, and persistent supply chain limitations are amplifying the difficulties in the industry. Moreover, the situation is become more complex by highly competitive labor market, constantly changing government policies, and an economic landscape that presenting obstacle to capital investments.
The expansion of renewable energy sector is on the verge of remarkable growth despite challenges in supply and interconnection:
The domestic production of renewable energy is on the upswing
The increasing influence of domestic manufacturing in the renewable energy sector is a positive trend that has gained momentum in recent years. It is enhancing energy independence by reducing reliance on imported fossil fuels and costs associated with importing renewable energy components such as solar panels and wind turbines. By producing these components domestically, countries can reduce their reliance on foreign suppliers and create local jobs. This approach also bolsters the domestic supply chain, reduces shipping costs, and potentially lowers carbon emissions associated with transportation. Furthermore, it strengthens a nation's ability to control its renewable energy infrastructure and fosters a sense of energy independence.
The rising demand for clean hydrogen economies
The renewable energy sector is currently witnessing a surge in demand for decarbonization fuels such as hydrogen and sustainable biofuels. These are produced using renewable energy sources like wind and solar power. These fuels can be stored and transported efficiently, offering a reliable energy source for periods when renewable generation is limited. This emerging trend focuses on using these fuels in industries such as transportation, electric power, natural gas distribution, and other industries that are hard to electrify entirely. It signifies a holistic approach to reducing greenhouse gas emissions and advancing the transition to a low-carbon energy future.
Renewable energy opens up opportunities for low-income communities
A notable trend in the renewable energy industry is the increasing focus on pursuing opportunities in low-income communities. Renewable providers are recognizing the potential to bring clean energy solutions to underserved areas, addressing energy equity issues, and reducing energy costs for vulnerable populations. This approach not only promotes social and environmental justice but also supports local job creation and economic development. It represents a promising avenue for expanding renewable energy access while fostering inclusive, sustainable growth that benefits all members of society.
Increased emphasis on cyber security management
A significant trend in the renewable energy industry is the rising focus on cybersecurity. As renewable energy systems become more digitally connected and integrated into the grid, they become potential targets for cyberattacks. Protecting critical infrastructure and data is paramount to ensure the reliability and resilience of renewable energy sources. Industry stakeholders are investing in robust cybersecurity measures, threat detection systems, and employee training to safeguard against cyber threats, ensuring that the transition to clean energy remains secure and uninterrupted.
How SpendEdge can help renewable energy providers with its expertize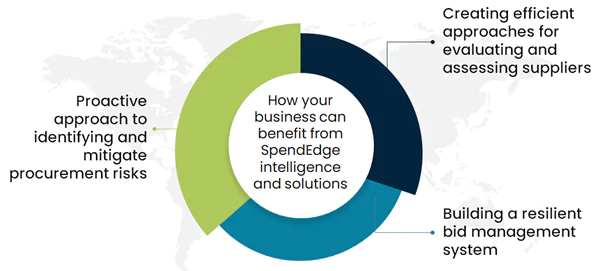 Creating efficient approaches for evaluating and assessing suppliers
Our specialist advisors in supplier intelligence play a crucial role in helping businesses to navigate complex procurement problems. Our experts use data and make comprehensive analysis to find the best suppliers, provide insights in their performance. Our analysis helps companies to make informed decisions and adapt rapidly changing industry. Our experts also assess risks to ensure a reliant supply chain in the face of environmental regulations and global market shifts.
Building a resilient bid management system
With SpendEdge's bid management services, you can conduct thorough demand assessments, enabling a clear understanding of your capital expenditure requirements. We help you make accurate assumptions to optimize procurement strategies and guide you through contract negotiation processes to secure favorable terms that align with your business goals. Our experts help you make accurate assumptions about capital expenditure requirements, considering factors such as equipment costs, installation, maintenance, and potential regulatory change.
Proactive approach to identifying and mitigate procurement risks
Our experts at SpendEdge's help clients manage risks, including legal, regulatory, technical, and contractual support to ensure compliance and minimize risks associated with client's energy procurement. This involves conducting risk assessments to pinpoint potential supply chain vulnerabilities, regulatory changes, price fluctuations, and developing tailored energy supply purchasing strategies. Our experts also provide legal expertise and technical expertise to evaluate the performance and reliability of renewable energy technologies.
Success story: How SpendEdge helped a prominent renewable energy company to expand its operations 
Our client is a leading US-based renewable energy company engaged in generation and distribution sustainable energy through wind and solar sources.
Our client is looking for solar panel, inverters, and other equipment supplier, along with comprehensive supplier intelligence to ensure quality and competitive pricing. Additionally, they required technical and contractual support to navigate the complexities of the renewable energy market.
Our experts conducted a thorough market analysis to identify the most suitable suppliers and assessed suppliers operational and functional capabilities, as well as the technological advancements and quality standards. Furthermore, our specialist advisors helped the client in negotiating contracts with suppliers, ensuring favorable terms and conditions.
Our assessment helped the client to successfully expand its solar farm operations, meeting the increased demand. Our solutions also led to cost savings and mitigate risks effectively.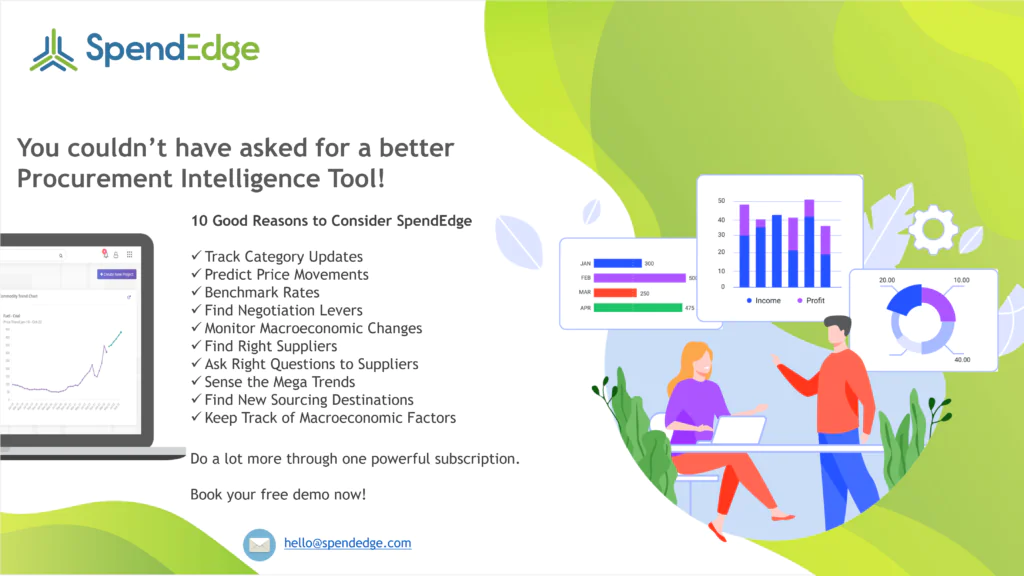 Contact us now to solve your procurement problems!
Author's Details
George Mathew
Associate Vice President, Sourcing and Procurement Intelligence
George is a procurement specialist at Infiniti Research and provides advisory services to clients across the pharmaceutical, CPG & FMCG, energy, and automotive sectors. He specializes in the procurement areas of industry benchmarking, cost modeling, rate card benchmarking, negotiation advisory, and supplier intelligence.