By: Arthi
Programmatic advertising is one of the latest media procurement strategies. It automates buying and selling of ad inventory across multiple digital platforms using data insights and algorithms, among others. As part of this strategy, advertisers and publishers can decide the inventory prices using Real-time Bidding (RTB), which is known as an open auction. RTB is considered one of the most cost-effective ways to buy media with large audiences. It also enables efficient targeting and better optimization.
Players in media procurement have shifted from traditional or fixed-rate contracts to performance-based contracts. It is estimated that this shift will improve results and foster accountability.
Advertisers are now focusing on placing ads in brand-safe environments and across multiple platforms such as TV, radio, and paper. Ensuring transparency and offering verification using third-party tools and ad fraud detection technologies will improve accountability and mitigate risks.
Revolutionizing media procurement services, solutions & cutting-edge strategies
The use of advanced technologies such as artificial intelligence and machine learning is not only revolutionizing media procurement services but also streamlining media procurement processes. AI helps to automate tasks such as media planning and ad placements, thus reducing manual efforts and improving efficiency. These tools aid in analyzing data to improve media buying decisions, optimize audience targeting, and personalize campaigns to ensure maximum impact.
Similarly, players in the industry, such as social media analytics agency, have confirmed that they are exploring blockchain technology to enhance transparency in the procurement process. The ledger technology can verify ad delivery, combat ad fraud, and ensure transparency in the ad supply chain.
Furthermore, advertisers are now using dynamic creative optimization to offer personalized and customized ads across multiple channels and not just display advertising.
The art of seamless media procurement
With technology disruption, the growing influence of social media, and the rise in competition, the demand for an integrated, tailored media procurement solution is increasing. One of the first steps toward achieving a seamless media procurement service is to understand the client's objectives. Based on the information collected to understand the objectives, players can create a customized strategy that is most effective to achieve the client's goals. Let us explore some of the aspects of seamless media procurement services.
Focus on media spend:
A holistic approach is required to offer a seamless media procurement service. This includes planning, buying, tracking, and optimization. Such an approach can ensure that the client's budget is spent effectively, i.e., reaches the correct audience at the right time with the right message.
A social media budget example that focuses on the media spend analysis can reveal that a significant portion of the budget is allocated to a platform that delivers low engagement and conversion rates. Using this information, advertisers can reallocate their budget to improve the performance of their social media campaigns. Similarly, media training for procurement professionals ensures that they stay updated.
Social media competitive intelligence offers a competitive edge:
Social media competitive intelligence involves monitoring and analyzing social media activities of competitors to identify strategies, engagement tactics, and area of opportunities. Using this information, advertisers can refine their campaigns and ensure they stand out in today's crowded digital landscape. However, just creating a campaign is not enough, collaborating with the right vendors or agencies is equally important to deliver an impactful campaign. Therefore, to ensure successful social media procurement, advertisers need to leverage media spend analysis and social media competitive intelligence.
Transparency, efficiency, and adaptability are key to staying ahead of competition:
Transparency, efficiency, and adaptability are the other important aspects of seamless media procurement services. Transparency is essential as clients want to know that their budget is spent efficiently. Therefore, advertisers need to offer a detailed report revealing real-time performance of the campaigns to enable their clients to make data-driven decisions. Such data also improves the client's understanding of the media buying process and builds trust.
To improve efficiency, advertisers are using technology and platforms that can streamline the buying process, save time, and increase productivity. Automation can also improve efficiency by eliminating repetitive and time-consuming tasks, thus freeing advertisers to focus on strategic planning and high-level decision making.
However, only if the advertisers are able to adapt to the changing market conditions such as market challenges, consumer behavior, and emerging markets, can they help their clients to stay ahead of competition. This requires advertisers to take risks.
Streamlined and tailored: Media procurement solutions for business success

Media procurement transformation is key:
The ever-changing digital landscape in the media industry has led to a focus on streamlined and tailored media procurement solutions. This, in turn, has laid emphasis on media training procurement as it would help professionals to stay up to date with the latest trends, emerging technologies, and best practices. Investing in media training will also enable companies to make informed decisions, identify cost-saving opportunities, and drive successful media campaigns.
Adapting strategies, processes, and technologies to meet this ever-changing landscape is known as media procurement transformation. In other words, a shift from the traditional approach to more agile, data-driven and integrated solutions will not only streamline the media procurement process but also enable the players to offer a customized solution, thus ensuring business success.
Maximize ROI:
A one size fits all approach no longer helps as clients are seeking customized strategies and processes that align with their specific objectives and budget and can hit their target audience. Such solutions also help clients to leverage their USPs, strategies, and preferences to maximize ROI.
Game-changing media procurement strategies
With the media landscape fast evolving, the traditional approach to media procurement no longer suffices. The demand is for a data-driven strategy, collaboration, transparency, and agile adaptation.
Data-driven strategies:
Data-driven strategies offer deep insights into the preferences and behavior of the target audiences, among others. To gain such insights, customer demographics, online customer behavior, and social media engagement are analyzed. This strategy helps optimize budget allocation, deliver personalized content, and improve campaign performance. It also provides insight into their competitors, industry trends, and emerging trends, which helps players to fine tune their media procurement strategies.
Collaboration:
Engaging in strategic partnerships enables businesses to explore opportunities and channels that they may not have access to otherwise. Similarly, businesses can leverage the experience, reach, and expertise of their partners to create effective media strategies.
Transparency:
A growing number of businesses are demanding transparency from advertisers to ensure their budget is well spent. Therefore, ensuring transparency by offering real time reports offers businesses visibility into their media spend, ad placements and campaign performance. This not only helps build trust and accountability but also enables businesses to make informed decisions and optimize their media investments.
Agile adaptation:
To keep pace with the fast-evolving landscape of the media industry, advertisers have to continually adapt their media procurement strategies. This flexibility will help businesses to stay ahead of the competition as they would know what is best for their target audience and how to optimize their campaigns.
Why Choose SpendEdge?
Ensuring that the advertisements reach the right target audience in a cost effective manner is especially important in the current scenario.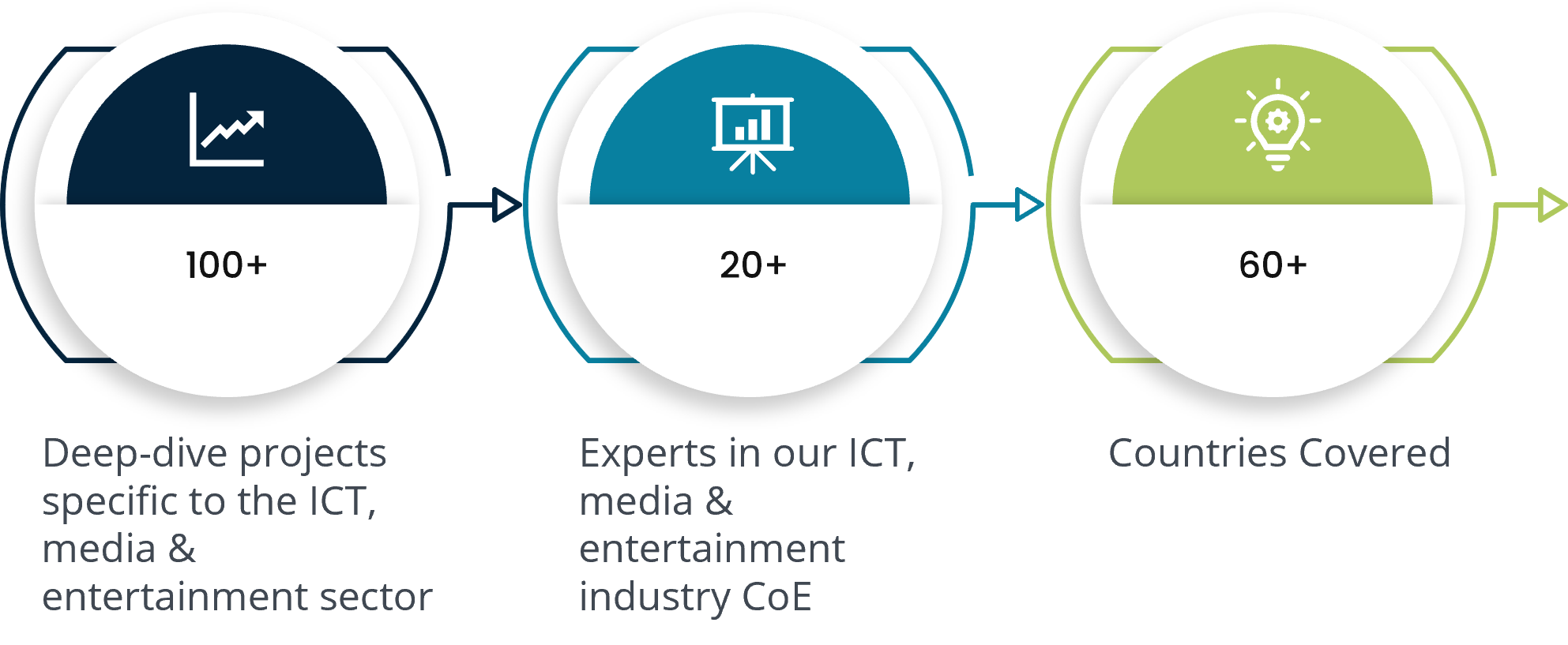 Maximize ROI:
We leverage market research data to help our clients determine optimal budget, identify peak periods, the latest trends, and seasonal patterns. Furthermore, continuous monitoring of campaigns based on real-time data can help our clients maximize their ROI.
Identify best-fit supplier:
Engaging with the right vendor, provides our clients access to a wide range of media channels, improves their price negotiation, and enhances campaign synergies. We offer supplier analysis and recommend the best-fit vendor, after evaluating the capabilities, reliability, and competitiveness of potential media partners.
We also compare the procurement and sourcing strategies of our clients' peers to understand their strengths and weaknesses, supplier relationships, pricing models, and efficiency.
Offer negotiation support:
We can analyze data to understand the latest pricing information and benchmarks in the media industry. This information will help our clients to negotiate effectively with their vendors, thereby ensuring competitive pricing.
Success Stories: How SpendEdge empowered a media procurement client with market intelligence and cost
A leading F&B company wanted to understand the annual media spend and key advertising strategies of its peers. It also wanted to know the prominent media agencies and their pricing, apart from analyzing price benchmarks for digital media and TV advertisement services (free to air, subscription, and regional TV) across the industry.
We identified the price benchmarks for different media channels such as digital media and TV and offered information about price variations across industries to the client.
Based on this data, we provided detailed insights on the top advertisers, F&B industry advertising activities, and price comparison for TV and digital media. We also recommended the best-fit media channel along with pricing information.
Worried about the rapid technological evolution, changing consumer behavior, or the multitude of media channels available? We can help you overcome it. We can analyze and interpret data to identify target customers and offer insights that can help you optimize your media strategies and select the right channels.
FAQ
What is the procurement process in the media industry?
The procurement process in the media industry refers to the act of purchasing time and space for advertising across media channels.
Why is media planning essential before media buying?
Planning is essential to media buying as it focuses on purchasing the right media channel to ensure the campaign is delivered effectively.
How does media buying influence media planning?
Media planning empowers buyers to negotiate with advertising channels to secure placements at a desired time and frequency while adhering to the budget.
Author's Details
Arthi
Associate Vice President, Sourcing and Procurement Intelligence
Arthi is an Associate Vice-President with Infiniti Research. She leads one of the procurement intelligence groups within the organization supporting global life sciences and FMCG companies by proving data-driven procurement insights.