By: Arthi
The prevailing mood in global construction is one of cautious optimism. Federal highway programs in the US worth nearly $350 billion, plus various other public infrastructure projects worldwide, are certainly grounds for hope and confidence in the future of the industry. Even so, a total rebound for the industry might be too much to ask. The reasons are many, including continued supply-side bottlenecks and rising input costs. Besides, to keep the show running, the sector must top up the workforce by half a million at least just in the US this year. In the interim, the industry needs to get by with available resources and, while at that, businesses must welcome resource saving practices with open arms to avoid costly project delays and heavy penalties. Essentially, there is a dire need to rethink what is construction procurement. Effective time management practices and cost-estimation techniques are key steps in this direction. Construction procurement must also consider getting more granular on supplier selection criteria to make the most of their available materials and staff.
Why "construction time management" is money
The risks associated with delayed project completion are many and more than what meets the eye. Of course, costs would go up, where a project is stuck in delays, and overshoot the budget outlay in some of the worst cases. After all, labor accounts for about three-fifths of all construction costs, and every additional day of work means an increase in wage bills. Procurement organizations might be liable to refund pre-payments to buyers with interest, depending on the booking agreement if a project is delayed beyond the expected tenure. Investors in construction projects would reasonably expect the real estate developer to resolve delays within a foreseeable and justifiable timeframe. Else, the developer's brand credibility and equity might take a serious hit. Organizations keen on construction procurement also risk getting bogged down in long-drawn litigations.
Budgeting as the centerpiece of construction procurement
Stakeholders would naturally expect construction projects to be brought to closure in time with high quality and within a pre-defined budget. Apart from weighing up various expenses a project will incur (e.g., labor, equipment, materials, overheads), project managers in construction procurement must make fine adjustments to the initial financial plan based on actual performance. Less-than-optimal budgeting often results in infrastructure projects getting delayed way beyond the projected completion time and exceeding the planned cost. Looking at budgetary planning as some kind of thoughtless and routine drill could have serious business outcomes – none of which is likely to be positive – for construction procurement.
The criticality of contracting with the right supplier
Specific tasks and services are farmed out to contractors in infrastructure projects of all sizes and flavors (e.g., green field development, brownfield sites, public facilities and the like) to get things done fast. Selecting contractors who can ensure quality work and a worksite that is free of injuries and afflictions is crucial to the success of any construction procurement project. The minimum baseline is that contractors should have demonstrated proficiency in delivering complex projects. Over and above that, contractors must equip workers to carry out their tasks not just cost-effectively but safely as well. Fatal and non-fatal injuries at work sites in the US translate to more than $200 billion in annualized healthcare costs, productivity loss, and compensation coverage for occupational injuries and ailments. So, it is important for businesses to onboard contractors with proven commitment to upholding standards around health, safety, environment, worker rights, and governance.
How can SpendEdge can help BFSI companies: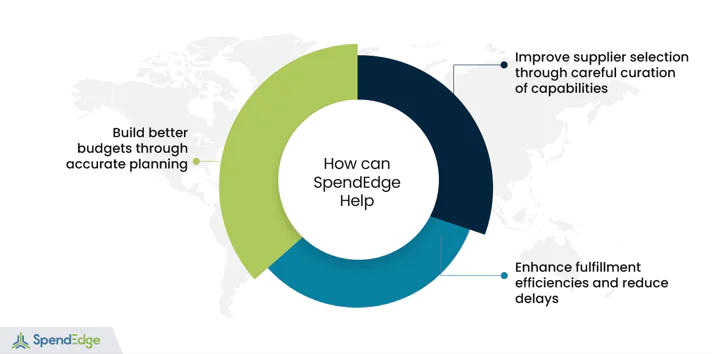 Build better budgets
Procurement is deeply involved in spending, but the irony of it all is that this all-important function is often left out of the budgeting process. Making construction procurement an important plank in the planning process will result in a budget that is far more accurate as well as ensure more impactful execution of financial plans. At SpendEdge, our sourcing experts assist businesses in developing more accurate procurement methods for construction and follow through with effective plan executions. 
Improve supplier selection
Staying profitably in business and acquiring a competitive advantage is often a factor of supply chain performance. Based on multiple supplier selection criteria and deep expertise in specific verticals, our experts help construction procurement businesses identify tier-1 suppliers with the right set of client-defined key performance indicators (KPIs). Among the KPIs we consider are total cost of ownership (TCO), reliability, timeliness, compliance rate, and more.
Enhance fulfillment efficiencies in construction procurement
Lack of visibility and communication across the supply chain breeds inefficiencies that weigh down construction procurement teams from giving their best. Procurement organizations also risk losing control over their sourcing environments. At SpendEdge, we offer bespoke solutions designed to help clients gain transparency on specific commodities and ensure they are able to reduce any potential bottlenecks.  
Success story: A procurement organization in the US steel industry improves budgeting and forecasting accuracy
Our client is a mid-size manufacturer of stainless steel coils and strips based in the US. The oil and gas industry is a major end-use client for steel coils. These find application in pipes, valves, and other equipment, thanks to their capacity to withstand corrosion damage and excessive heat and pressure. These physical properties are shared by the client's stainless steel strips as well, and these are used in various automotive and aerospace parts.  Besides oil and gas, automotive, and aviation, our client services sectors such as food and beverage, pharma, and home and kitchen appliances with a range of customized offerings.
While the client is poised for robust growth, there are some inescapable demand headwinds such as limited buying activities in certain markets. Lowered capacity utilizations (of 65-70%) for the steel industry at large is also an important constraint. In view of these warning signs on its dashboard, the client desired to quantify and predict construction procurement costs more accurately as a top priority. The client also required some assistance to plan for potential volatilities in the supply chain. After careful due diligence, the company started working with our sourcing experts to straighten out the tangles in the construction procurement workflow.
With more than two decades of experience in breaking down construction procurement metrics to derive accurate insights, our specialists, working in tandem with client teams, identified a few large "clusters" responsible for a disproportionately higher share of the client's sourcing spend. Therefore, some critical areas in procurement remained starved of money and resources! Armed with this insight, the client's procurement organization is working on ways to fine-tune supply-side costs by renegotiating better terms with existing suppliers. Suffice it to say, they are reimaging what is construction procurement as we know it. The steel business is also surveying the landscape for more efficient suppliers. The impact on the bottom lines of whimsical rises in material costs is far worse than is imagined. Expanding the supplier network vigorously and renegotiating more winning deals with the supply side will help the client beat the heat of volatility. In fact, this was one of the highlights of our study. The client is going about this seriously and determinedly. Deep, accurate, and relevant data on supplier costs, uncovered by our study, will also inform the client's budgeting for the next year, leading to more positive financial outcomes in the mid-to-long term. Early feedback from the client on our procurement methods for construction is very encouraging.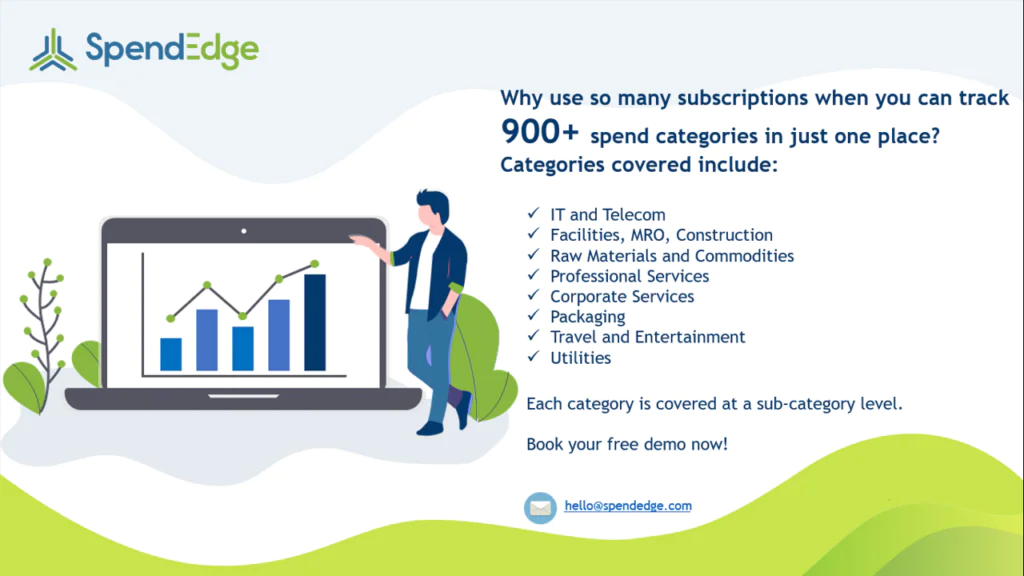 Contact us now to solve your procurement problems!
Author's Details
Arthi
Associate Vice President, Sourcing and Procurement Intelligence
Arthi is an Associate Vice-President with Infiniti Research. She leads one of the procurement intelligence groups within the organization supporting global pharma, life sciences and FMCG companies by proving data-driven procurement insights.