By: Ankur Rishi
As the rapid urbanization trend continues, up to 70% of the world's population will flock to the cities in the next three decades. Meanwhile, urban transport infrastructure in many places is creaking under the load of increased migration. In the US alone, traffic congestion is reckoned to cost the exchequer more than $100 billion annually! The clamor for more efficient transport networks is only growing louder. In response, city administrations are channeling investments into electrified mass transport infrastructure with a renewed focus on "green" electricity derived from renewable sources. This alone will ensure the sector is on the pathway toward carbon neutrality.
Driverless cars and public transit and digitization of transport networks are going to be the other critical urban transportation trends in the foreseeable future. These will help streamline traffic flows, reduce traffic jams, and decrease accident fatalities while boosting ridership and improving the transit experience. There are some issues to consider though. Transport industry stakeholders must fulfill at least a couple of prerequisites in order to dramatically transform how people transit through urban landscapes. For one, end-of-life lithium-ion batteries need to be safely shredded and components recycled. There is a need to actively search for alternatives to battery-grade lithium since mining the silvery-white metal carries significant environmental costs. Moreover, EVs constitute less than 1% of the total vehicles on US roads and charging points (both level 2 and 3) must grow 15-fold by the end of the decade to keep pace with the projected surge in EV sales. The cybersecurity postures of transportation networks need to be bolstered on a continuous basis in view of highly organized cyberattacks. So, the future of transportation systems is rosy for the most part but tinged with bleakness.
The lesser-known side effects of transportation electrification
The transition to renewable energy (e.g., wind, solar, green hydrogen, biomass, geothermal) is a necessary and inevitable reality that is long overdue. Nearly a third of all electricity generated in this world comes from renewables, and, by the end of the decade, EVs will likely exceed three-fifths of global vehicle sales. Still, much of the power used to animate global electrified transportation is sourced from "dirty" fossil fuels that account for nearly three-quarters of total greenhouse gas emissions. It's hard not to notice these transport industry trends. Even otherwise, electrification of transportation is not going to be a quick-fix solution to the climate crisis humanity has gotten into.
On average, lithium-ion batteries most EVs use have a lifespan of, say, 8-10 years and 100,000–150,000 miles. Attempts to extend battery life at an industry scale are yet to bear fruit, and the process of shipping and ripping apart end-of-life EV batteries and then recycling components can be burdensome for stakeholders. Lithium mining is associated with pollution of air and water, and displacement of indigenous communities in Chile, Argentina, and Bolivia, apart from aggravating global warming. Over the years, the global research community has dreamed up all sorts of alternatives to battery lithium, ranging from table salt (sodium chloride) and magnesium to glass and tungsten, but their large-scale commercialization is held up by technical hiccups.
Vulnerability of transportation networks
Intelligent vehicles inlaid with high precision navigation systems, road traffic analytics, radars, cameras, and ultrasonics are already here. The future of transportation systems is incomplete without connected vehicles capable of sharing data over wireless networks with peers, transportation infrastructure and pedestrians. These help vehicles navigate blind spots around the corner and prevent crashes. For perspective, traffic crashes cost more than 35,000 lives and upwards of $140 billion in associated costs every year in the US! Nevertheless, there are pitfalls to beware of as cities worldwide enthusiastically embrace intelligent transportation. The building blocks of the future of transportation systems (smart devices, ticketing systems, as well as identity and access management tools) are vulnerable to cyberattacks aimed at ripping off users' sensitive personal data. Backed by AI and pre-developed subscription-based ransomware tools, cybercriminals have upped their game, and at least some of them are believed to enjoy cozy links with hostile nation-state actors.
Fragmented and suboptimal paper-to-digital transitions
Customer expectations about the future of transportation systems are on the ascendant, so it has become imperative for carriers to increasingly adopt web-based systems and mobile apps in order to serve users more efficiently with fewer resources. Digital technologies are crucial to handling large volumes and frequent spikes in double quick time without significant cost escalations. However, the truth is that almost 70% of transportation sector participants still rely on "pen and paper" efforts and dated applications, and struggle on a daily basis with siloed systems. Another point to note is that some of the digitized transportation systems are not yielding the desired results because of ill-conceived implementations.
How SpendEdge can help you with Transportation Trends: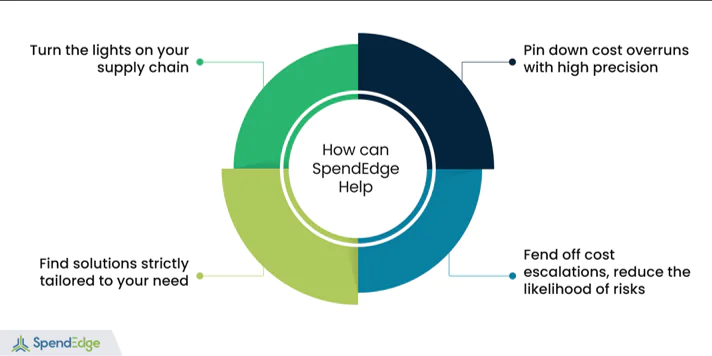 Turn the lights on your supply chain
Say bye to the dark matter that abounds in the supply chain, those inefficiencies and bottlenecks that hold back the supply side from giving its best. Our procurement and sourcing consultants can shine fresh light and lay bare the complexities of the supply chain. Our experts conduct thorough assessments to pinpoint bottlenecks and uncover areas to recoup costs through route optimization, shipment consolidation, transport mode alterations, and more. In a nutshell, we help you with end-to-end insights.
Find solutions strictly tailored to your need
Over the past two decades, experts at SpendEdge have worked with more than 200 small, medium, and large procurement organizations across industries and regions. Based on rich insights cherry-picked from these engagements, our specialists bring into being bespoke solutions that map to the client's specific business context.
Pin down cost overruns with high precision
Our experts provide detailed cost breakdowns, highlighting areas of concern from a cost standpoint and, further, point to the ways and means of ruthlessly cutting back budgetary overruns before it's too late in the day. Clients from several industries lean on our insights-based approaches to improve their procurement strategies for transportation spend.
Fend off cost escalations, reduce the likelihood of risks
Our procurement intelligence services, like biweekly email alerts and news reports, enable clients to anticipate unplanned events, supply-side glitches and potential stoppages. Backed by such data, client can plan viable alternatives before the supply situation turns unmanageable. We relay the latest transport industry trends to our clientele, which is proving increasingly handy for them to spot opportunities to refine their workflow and drive efficiency while staying clear of associated risks.
Success story: A US Industrial player optimizes its transportation strategy to improve process and save costs
Our client is a leading industrial company in the US with operations across the globe. Over the years, the client has been adapting itself in the face of changing market dynamics by embracing automation, and this has helped the company improve visibility, efficiency, accuracy, and predictability of its transportation operations. In more recent times, the client has also been exploring the potential of IoT, AI, machine learning, and block chain to manage routes better and make transits safer, greener, and more hassle-free. Staying abreast of the latest transportation trends has always been at the heart of the client's procurement agenda.
They wanted to revamp their supplier strategy for transportation spend and engaged with us to help with end-to-end support in understanding trends, latest technologies, changing supplier landscape and better negotiation strategies. We started by analyzing their historic spend to assess the different spend areas, critical KPIs such as spend per supplier, breakdown by geographies and by type of transportation. This gave us a complete perspective into their spend patterns and potential improvement areas. Based on this we developed a detailed comparison of current state vs., potential improvement areas based on industry best practices benchmarking. We also identified the best-fit suppliers based on their specifications, did an assessment of market specific rate cards, developed best negotiation strategies and helped them revamp the category strategy in the best manner.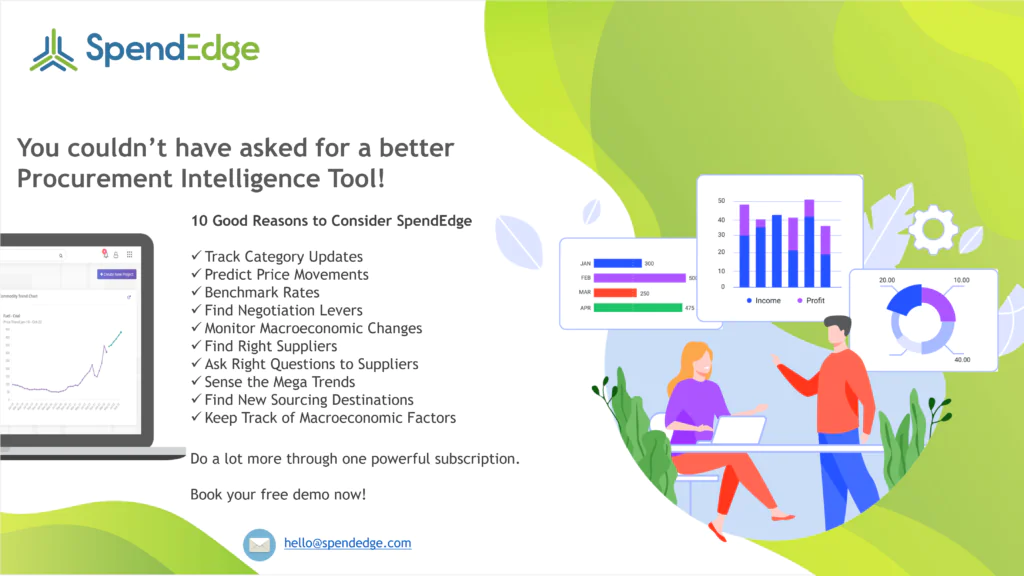 Contact us now to solve your procurement problems!
Author's Details
Ankur Rishi
Vice President, Sourcing and Procurement Intelligence
With more than 12 years of advisory experience, Ankur manages platform content and services within the sourcing and procurement vertical. Over the years, Ankur has provided consulting services to category leaders from chemicals, energy, and packaging industry, on varied topics, such as category strategy, spend analysis, commodity pricing, and clean-sheet analysis.