By: George Mathew
The pharmaceutical supply chain covers the entire process of producing, distributing, and delivering medicines to pharmacies, hospitals, and eventually the people who need them. It includes several phases, including obtaining raw materials, producing, packing, ensuring quality, distributing, and storing. To maintain the accessibility and security of pharmaceuticals, a variety of parties, including drug producers, wholesalers, distributors, pharmacies, healthcare professionals, and regulatory agencies, are involved in this intricate network. The resilience and efficiency of the pharma supply chain ensures that life-saving medications and healthcare products reach patients promptly. A resilient supply chain can withstand and recover from disruptions, such as natural disasters, pandemics, or logistical challenges, and is essential for optimizing the production, distribution, and availability of pharmaceutical products.
Strategies for enhancing the resilience and efficiency of the pharma supply chain
End-to-end visibility of supply chain in the pharmaceutical industry:
Throughout the procurement process, visibility into the supply chain must be used to track supply chain performance. This includes monitoring order fulfillment, delivery schedules, product quality, and contract compliance. This tactic enables the analysis of procurement data, the discovery of cost-saving options, the establishment of pricing benchmarks, and negotiations to improve contracts. Additionally, it may enhance the pharmaceutical industry's adherence to rules and ethical sourcing practices and assist in identifying and mitigating supply chain interruptions. Visibility facilitates collaboration and communication with suppliers and leads to better responsiveness and shorter lead times.
Enhanced supplier traceability practices:
Suppliers make up a significant portion of the pharmaceutical supply chain and establishing supplier traceability practices can improve the effectiveness of the supply chain management. It enables the purchasing company to learn more about the performance of its suppliers, including information about the quality of their products, whether they deliver on time, and how they respond to emergencies. Given the sensitivity of pharmaceutical items and the importance of prompt and safe delivery to businesses, pharmaceutical suppliers must be committed to their duties and tight with their supply timings.
Choosing suppliers with the best pricing strategy:
Different suppliers may have different pricing strategies and hence, it is important for purchasing firms to analyze these strategies so they may choose the best supplier with the best price strategy. Pharma firms cannot compromise on the quality of medical products, and on-time delivery is crucial for the safety of patients, thus supplier prices should reflect the quality of their labor and product. Purchasing companies can engage in competitive bidding or request proposals to encourage suppliers to offer their best pricing so that they can compare multiple suppliers' offers and select the one that provides the best value for the organization.
How SpendEdge can help you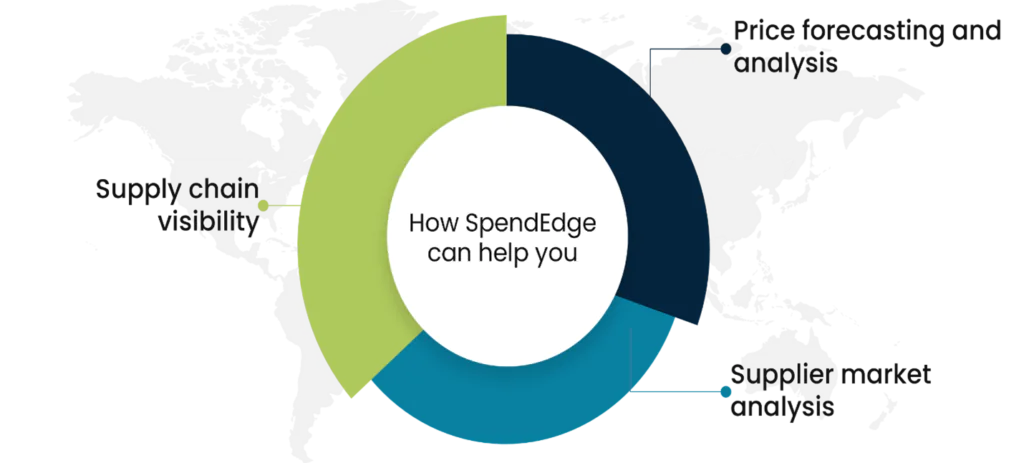 Supply chain visibility:
Our reports provide you with a comprehensive overview of supply chain activity. We provide supply-side insights and real-time risk warnings to keep you ahead of supply chain uncertainties. We provide insights into supply chain expenses which can help you identify the areas responsible for the increase in costs. At the category level, we aid you in identifying supply risk issues and reduce them, and improve your reputation and dashboard views of supply chain performance by obtaining supply chain sustainability scores. We also assist in examining the supply network's segment-by-segment efficiency measures.
Supplier market analysis:
We help you find out the most recent information on potential and current providers as well as the vendors who can react quickly to choppy market conditions. Through our studies, you can arm yourself with crucial knowledge of current events in the supplier industry, ensuring supply continuity and profitability. To remain competitive, it is important to have a thorough understanding of risk situations involving suppliers. Negotiations with suppliers will be strengthened if you are aware of the risk-mitigation strategies that suppliers have chosen to use. We also provide comprehensive data on supplier performance that is relevant to each KPI, classify suppliers into quadrants based on their operational and functional skills, and rate the suppliers who match your needs the best.
Price forecasting and analysis:
Our insights into sourcing from the best- and lowest-cost countries can help you obtain competitive advantages and extend your sourcing from profitable new areas. We give you a list of vendors who can bring growth by thoroughly comprehending and measuring cost performance. You may gain sufficient information about price trends and category market movements with the aid of our category pricing intelligence. The ability to see suppliers' price structures is enabled by the thorough research of category cost factors. Initiatives for cost optimization assist in locating flaws and inefficiencies as well as cost-saving possibilities, thereby enhancing business operations.
Success Story
A US-based pharma company contacted SpendEdge to assist them in overcoming the supply chain issues they were facing. To prevent supply chain interruptions, the organization sought to learn about supply-side insights and get warnings on supply chain risks. To identify the ideal match for themselves, they looked for comprehensive information on new and current suppliers. They also sought to know the cost performance of the suppliers to obtain the best supplier pricing.
We employed our best experts to cater to the firm's requirements who provided the client with visibility into the supply chain performance. The supply-side insights provided by us helped the client prevent interruptions to their supply chain. The experts' report on the risks associated with each segment of the supply chain helped them to take mitigating measures. Our specialists provided information on product quality and timely deliveries for all the suppliers. With the reports on the cost performance of the suppliers, the client was able to select a supplier that offered the most optimal price.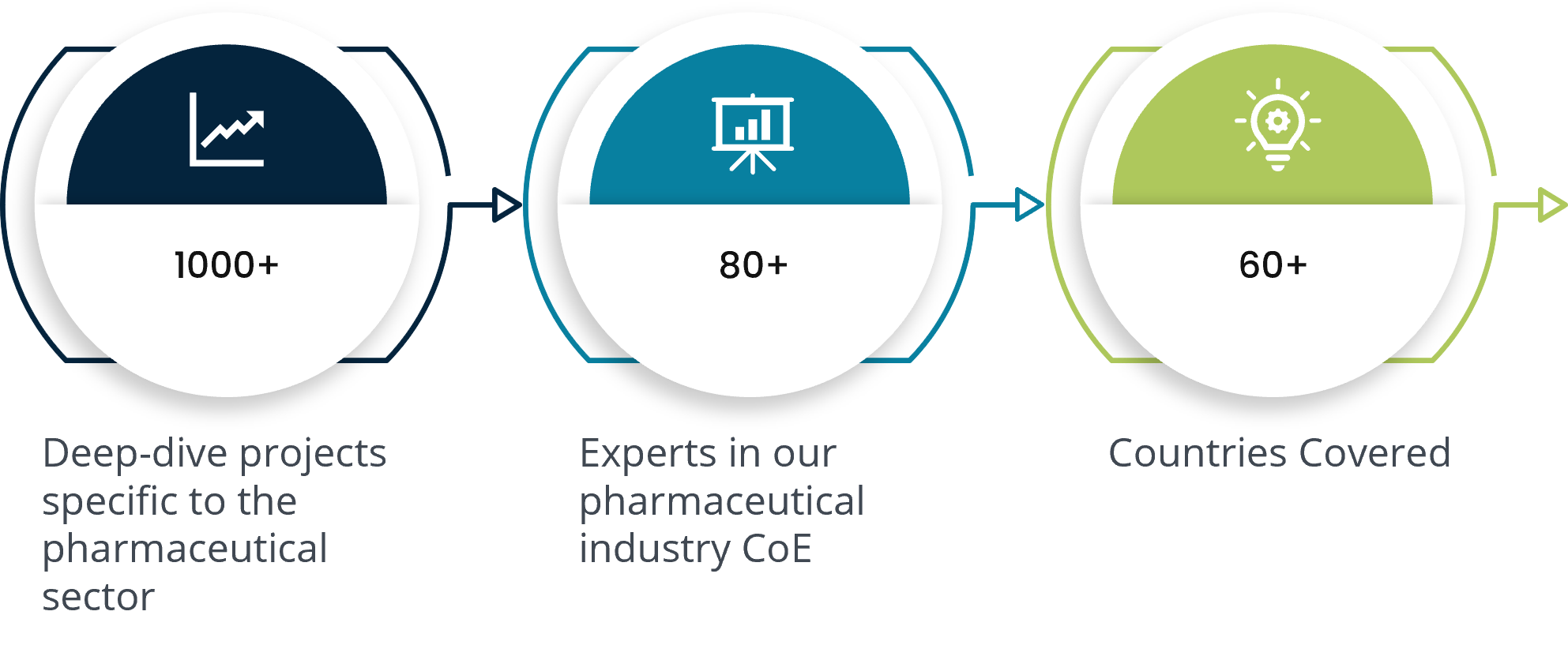 For any similar kind of issues, get in touch with us now, and make use of all our services to experience positive outcomes.
Author's Details
George Mathew

Vice President, Sourcing and Procurement Intelligence

George is a procurement specialist at Infiniti Research and provides advisory services to clients across the pharmaceutical, CPG & FMCG, energy, and automotive sectors. He specializes in the procurement areas of industry benchmarking, cost modeling, rate card benchmarking, negotiation advisory, and supplier intelligence.