Plumbing Supply Store Overview
The plumbing industry's principal services are fixing, repairing and maintaining pipes and devices that involve distributing or treating water, sewage or gas. The plumbing industry primarily controls the delivery of services on a range of appliances and building amenities. The residential improvement and repair market accounts for nearly half of total plumbing supply store demand worldwide. High investment in infrastructure, the rise in disposable income, and increasing investment in smart homes and buildings are expected to fuel the plumbing supply store growth.
Importance of Supply Chain Management Process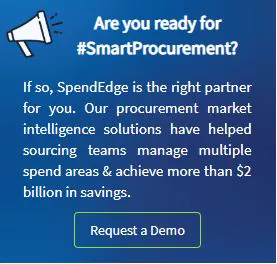 Supply chain management process includes designing, planning, execution, control and monitoring of the supply chain with the goal of creating net value, establishing a competitive infrastructure, leveraging worldwide logistics, synchronizing supply with market demand and measuring performance globally. Supply chain management process manages the balance between the demand and supply and includes activities right from procurement of materials and converting them into finished goods.
Functions of Supply Chain Management
A streamlined supply chain management process can improve customer relationship and lower down operational costs. The global supply chain management process comprises five functions:
Purchasing – It pertains to procuring raw materials and other products that are needed to manufacture the goods.

Operations – Functions of supply chain management in operations include demand planning and forecasting.

Logistics – Logistics assures that products or services reach the end-point delivery without any glitches.

Resource management – Determines the allocation of resources at the right time to optimize the production at reduced costs.

Information Overflow – If communications are poor, it could break apart the entire chain and lead to mismanagement.
Why SpendEdge? 
SpendEdge is a global strategic partner for over 500+ fortune firms and other leading organizations. We cover a wide spectrum of businesses starting from pharmaceutical and life sciences to transportation with expertise in supply market intelligence, spend analysis and benchmarking, supply chain risk assessment, and category management.
Would you like to learn more about the functions of supply chain management? Continue reading to know how supply chain management process helped a plumbing supply store or request a FREE proposal.
Client's Profile 
The client is one of the largest independent plumbing wholesalers in the United States. They have over 70 branch operations located throughout six western states.
Predicaments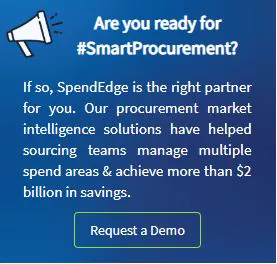 The client, a leading plumbing supply store was going through a tough time. Lack of supply support, identifying capable suppliers from a vast pool of resources, and increasing supply chain costs were some of their major challenges faced by the plumbing supply store. With changing market demands, the company was facing difficulties to cope with product demand and supply uncertainty. Moreover, the client required to develop and execute new processes and policies and ensure a smooth transition across their business units.
Solutions Delivered 
The success of a business is inextricably linked to the performance of the supply chain. With the help of supply chain management solutions delivered by SpendEdge, the plumbing supply store was able to ensure quality and compliance across the entire supply chain. Additionally, the client gained a deeper understanding of global supply capabilities and achieved its goal of supplier diversification to address the increasing importance of supply chain management. This helped them obtain better ROI and boost sales.
Would you like to learn more about the functions of supply chain management in businesses? Get in touch today!